Everything can be found in a Kiosk. Kiosks are found inside the Adventure Academy building near the doors to the Library entrance, inside the Science wing, and inside the Math Wing. These Kiosks are a centralized hub for the learning activities within the app.
Within the Kiosk, you will find Lessons, Activities, Subjects, Favorites, and Games on the left hand side of the Home Page.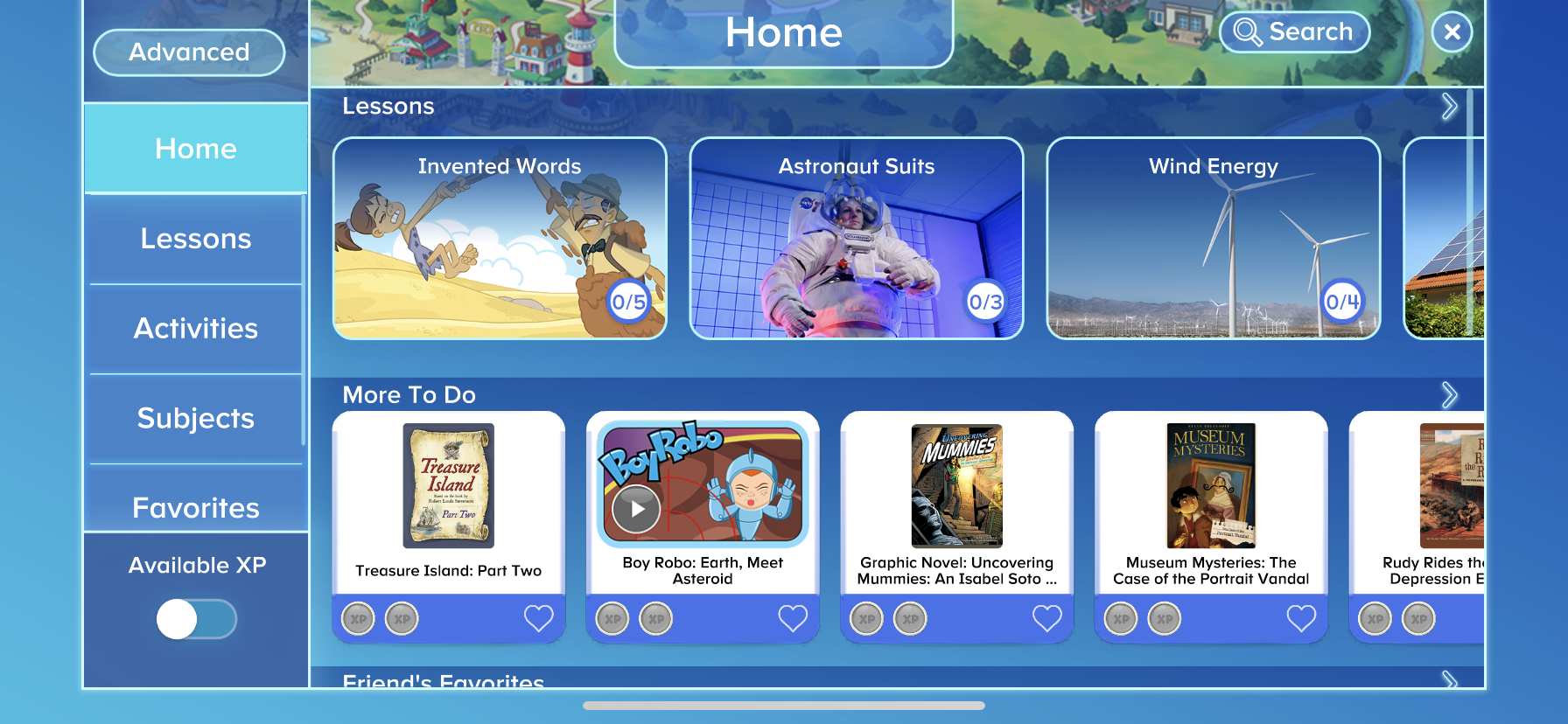 Within the Lessons section, you can choose your preferred subject, such as English Language Arts, Mathematics, Science and Health, or Social Studies.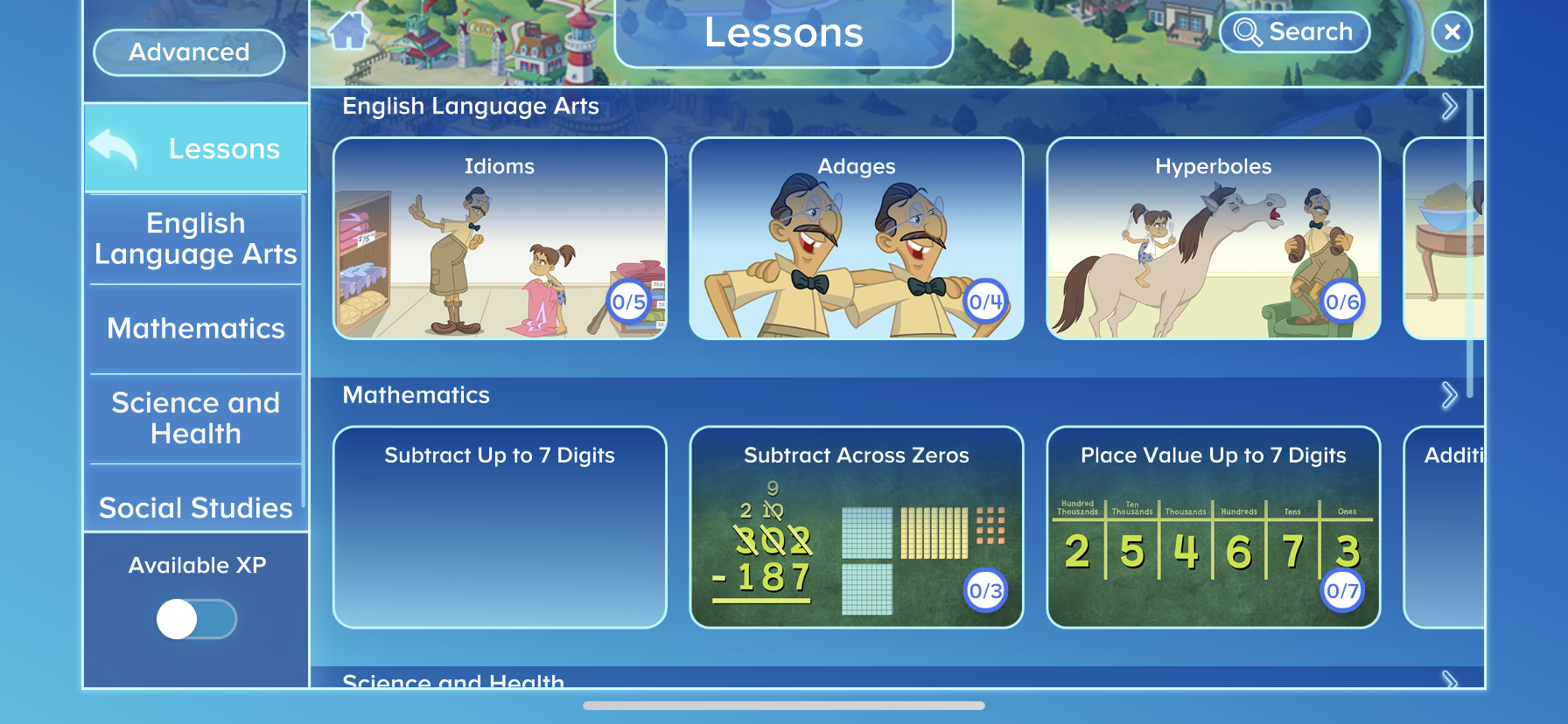 Within the Activities section, you can find Games, Graphic Novels, Videos, and Books. You can also "Favorite" any activity by clicking on the heart icon on the bottom right hand corner of the specific activity.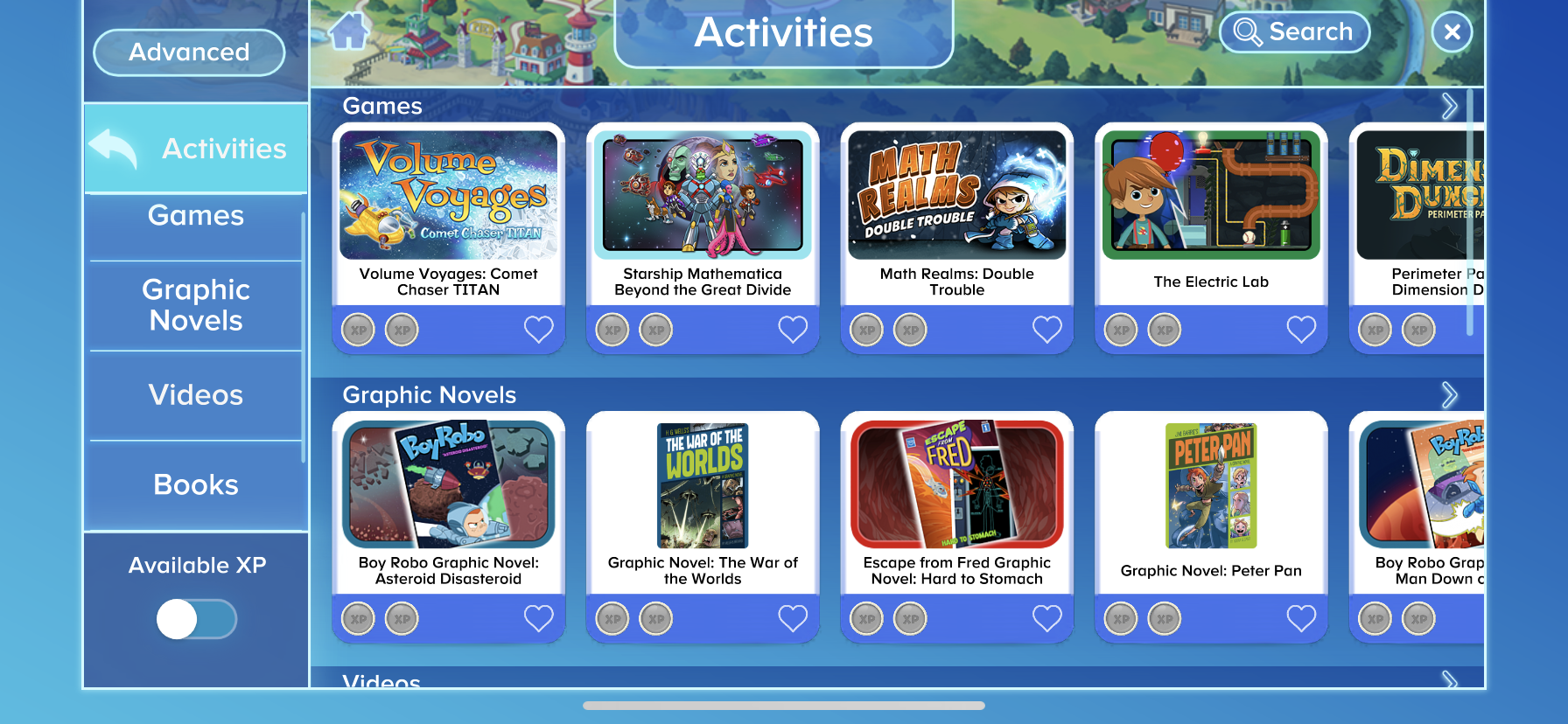 Within the Games section, you will be able to search through all the games and "Favorite" any game you especially enjoy.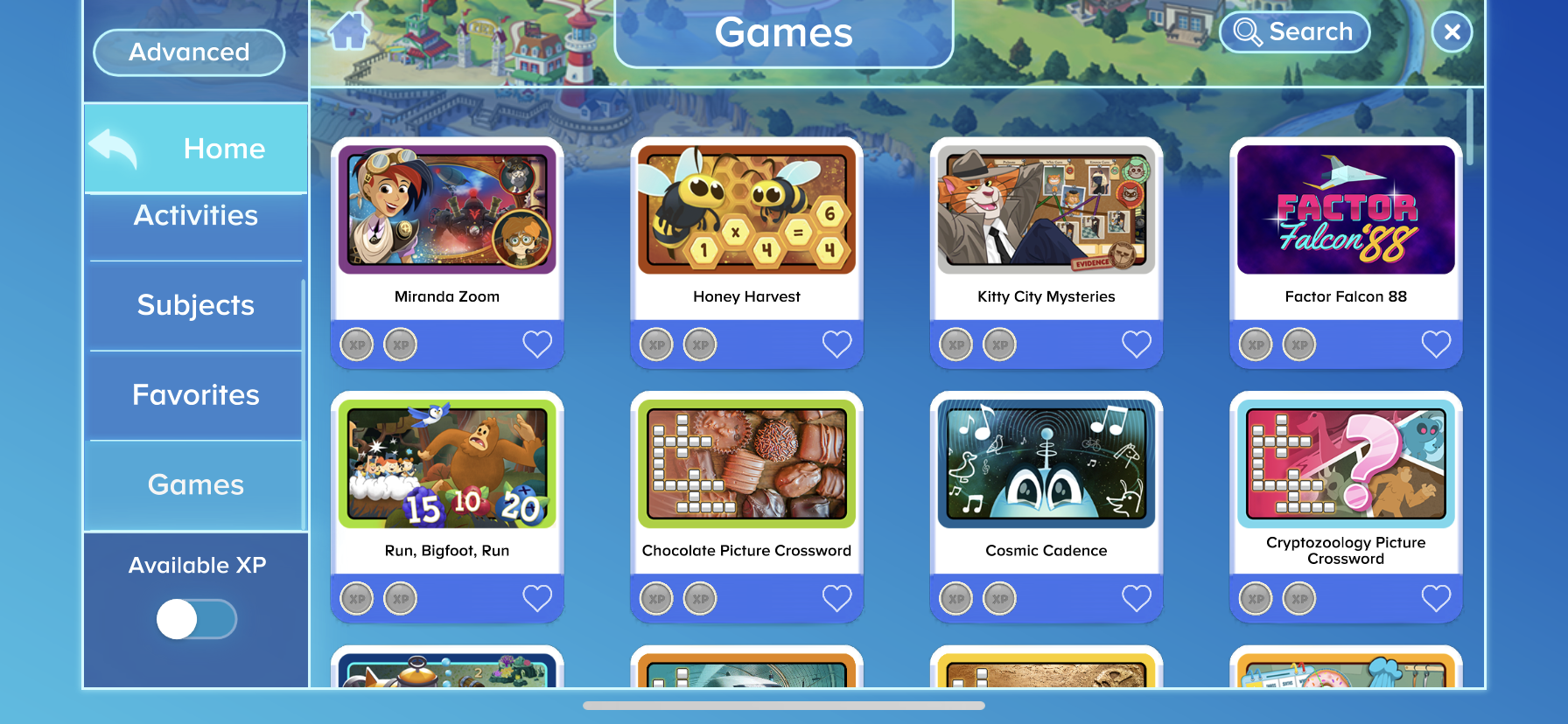 The activity levels are determined by the level of the player, but you can adjust the Kiosk level when you use them. Adjusting the difficulty within the Kiosk will not affect your child's current level and the Kiosk settings will reset when the player exits the Kiosk.
To adjust the difficulty level within the Main Kiosk:
Go to a Kiosk (ex. - located outside of the Library doors),
Click on the Difficulty menu, which can be located in the upper left-hand corner of the Main Kiosk home page, and then
You will be prompted to pick All Levels, Beginner, Intermediate, Advanced, or you may select All Levels individually