A player can level up their Avatar by gaining XP, which is also known as Experience Points!
Players can earn XP by completing activities or tasks. These generally include the following:
Completing learning activities
Completing Adventure Maps
Completing educational Multiplayer Games
Completing Quests
Please be aware that the amount of XP awarded to players will vary depending on the learning activity.
Additionally, some Quests do not issue XP as a reward to players, but will reward them with something else.
Is there a way to see how much XP I need for my Avatar to level up?
Yes! Players have an XP bar next to their Avatar icon. This will show all the XP they've earned, and how much they need to level up. In addition, players can also see what level their Avatar is currently at.


This is also available on the Avatar's My Profile menu, which is accessible by clicking/tapping the Avatar icon.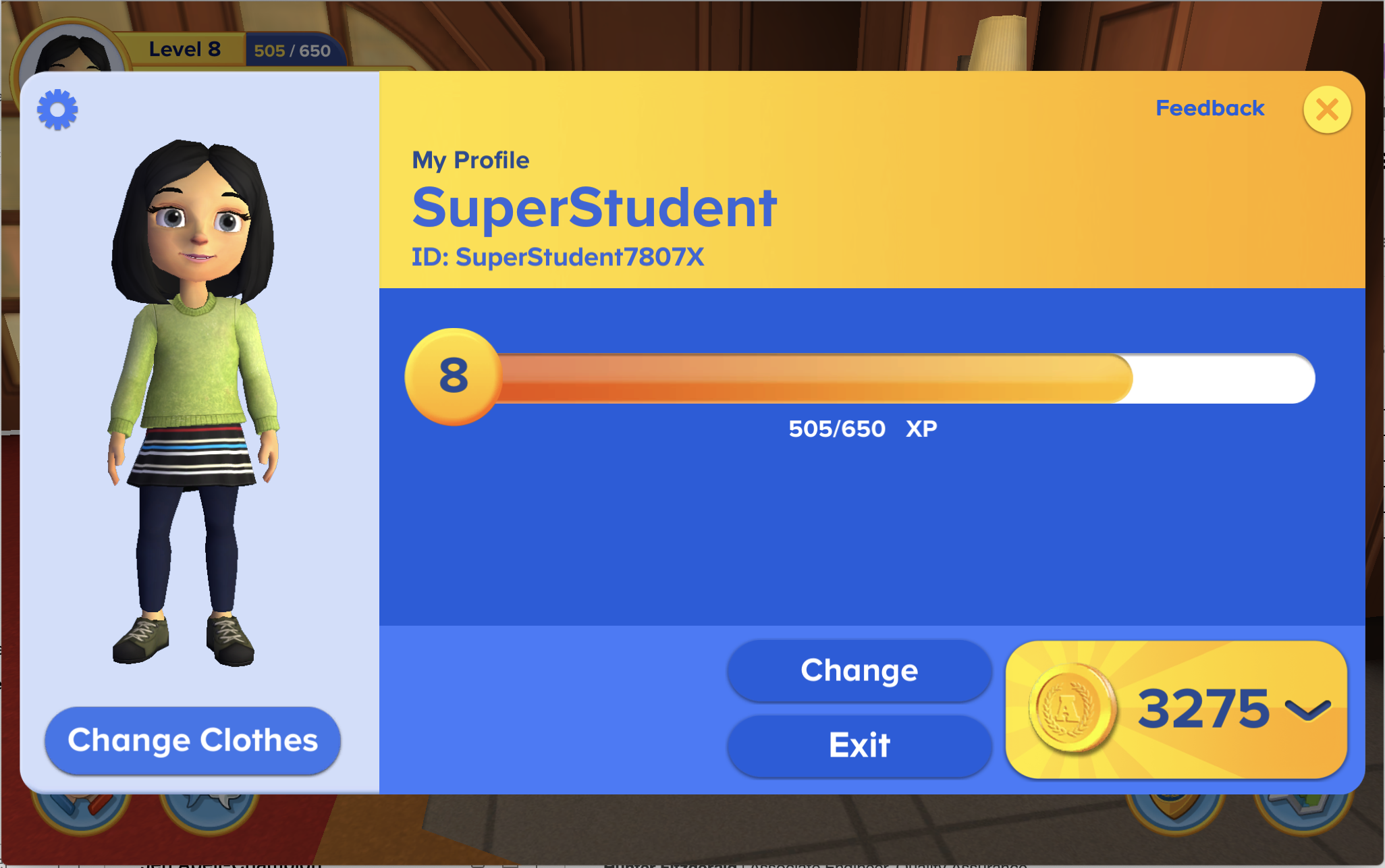 Keep in mind that the higher the level, the more XP is needed to level up. For example, an Avatar that is Level 1 will need less XP to level up compared to an Avatar that is Level 20.
Do I receive any rewards for leveling up my Avatar?
Absolutely! Whenever a player levels up their Avatar, they'll receive rewards for leveling up!
Players will be alerted to this by receiving a Level Up notification. They'll then be shown what rewards they've earned per the level up.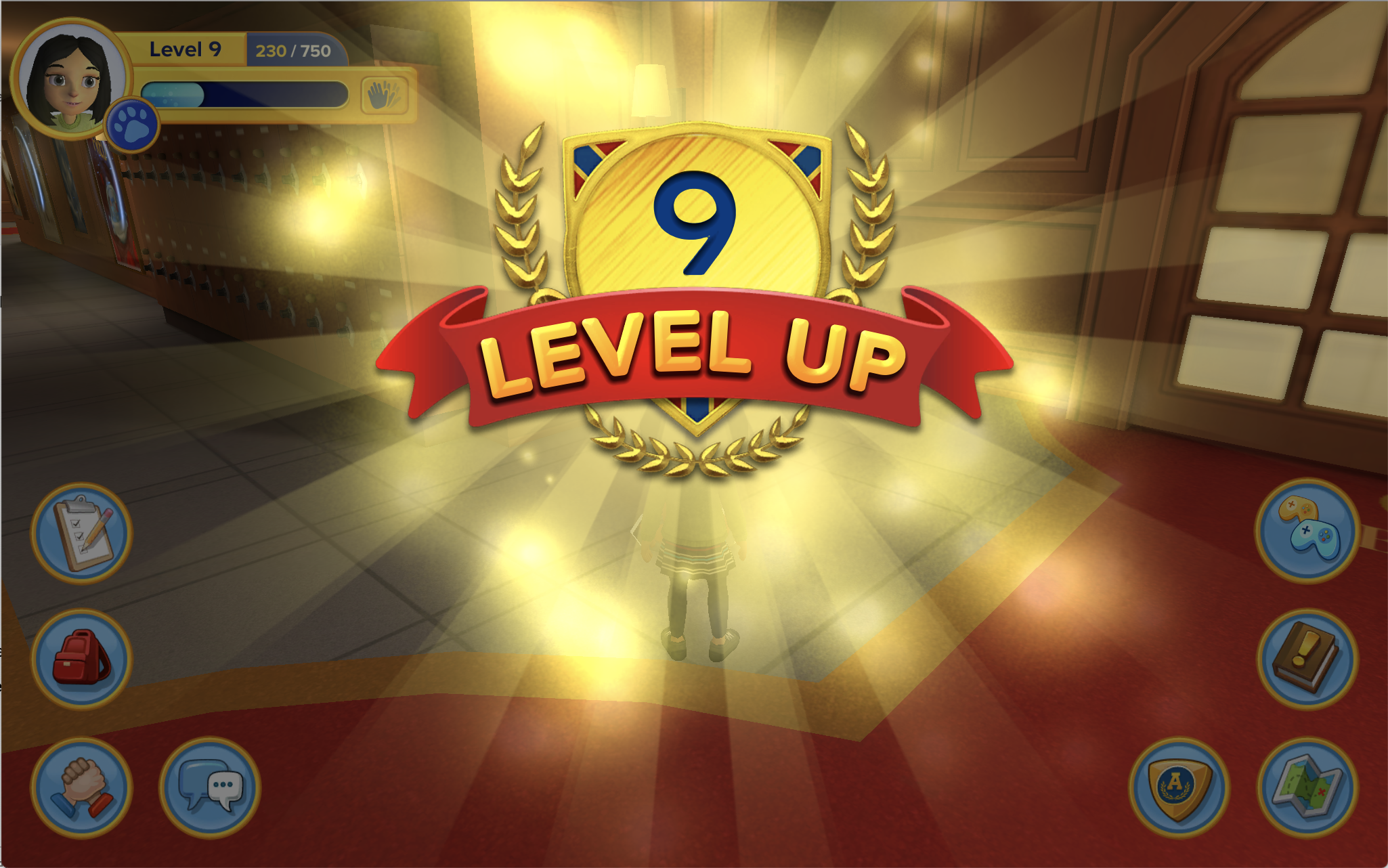 What kinds of rewards do I get for leveling up my Avatar?
The types of rewards a player receives for leveling up their Avatar will vary depending on what level they reach.
In general, rewards for leveling up can include the following:
Coins
Items
Recipes
Unlocking Quests
Unlocking higher level items
Unlocking new features
Unlocking new locations to explore on the Map
…and more!
Is there a way for me to see what rewards I'll get before I level up my Avatar?
Yes, there is! We have a Level Up Rewards guide available for players to refer to if they'd like to see what is rewarded on each Avatar level up.
This is located in the Academy's Great Hall, next to the trophy case. Players can click/tap a trophy placed on a cabinet, which will open the Level Up Rewards guide.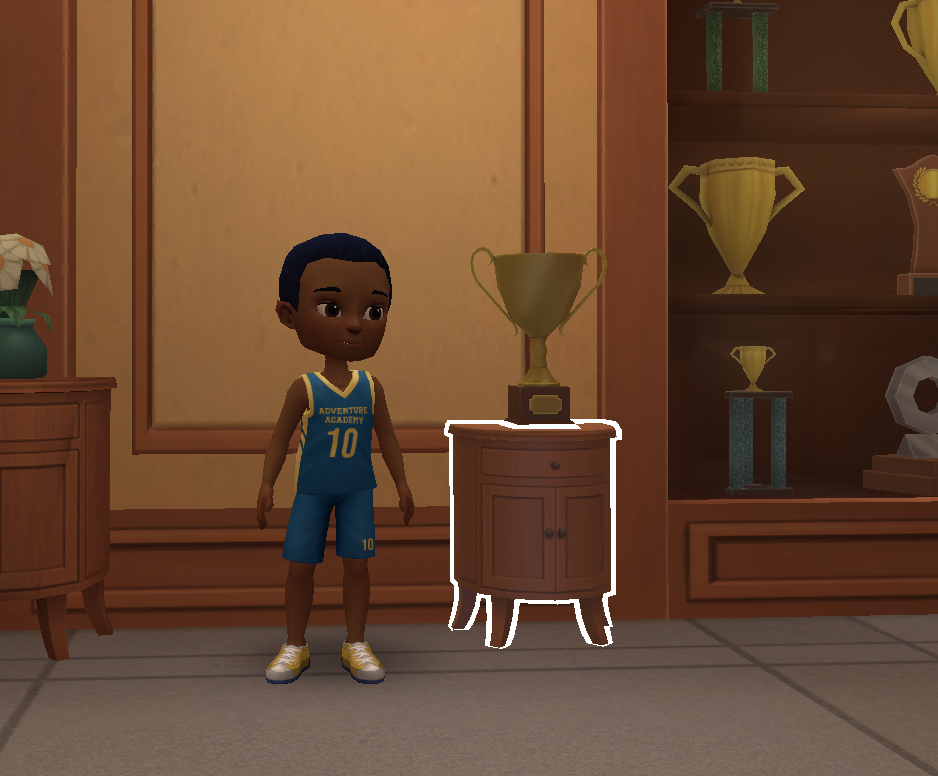 As an added bonus, players will even earn some XP and Coins after reading it!
Does my Avatar level affect the level of learning activities available to me?
No. You may be thinking of the Academic Difficulty Level, which is different from an Avatar's level.
If you're looking for more information about the Academic Difficulty Level, please refer to the following page: