Daily Missions are daily activities issued to players to complete. If a player successfully completes a Mission, then they'll be rewarded with Gems! Players will gain access to Daily Missions when they reach Level 3 for their Avatar.
How do I access my Daily Missions?
Players can see what their Daily Missions are by selecting the Missions icon.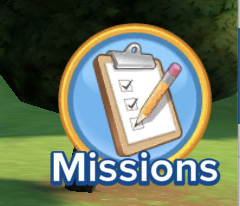 After they select this icon, the Daily Missions Menu will appear.
The Daily Missions Menu will let players do the following:
Check what their Daily Missions for the day are
See what their progress is on their available Daily Missions
Be rewarded with Gems after completing Daily Missions
Access the Gem Shop
What types of Daily Missions are there?
The types of Daily Missions a player may be given can vary from completing learning activities to interacting with the world of Adventure Academy.
Below are a few examples of Daily Missions a player may be issued:
Completing one or more learning activities
Playing a Multiplayer Game
Talking to an NPC (Non-Playable Character)
Visiting a specific location
Buying or collecting a specific item
…and more!
How do Daily Missions work?
While the types of Daily Missions vary in what a player needs to do, the goal is for a player to complete them. Each Mission is worth a specific amount of Gems, and completing the Mission rewards the player with the respective amount of Gems.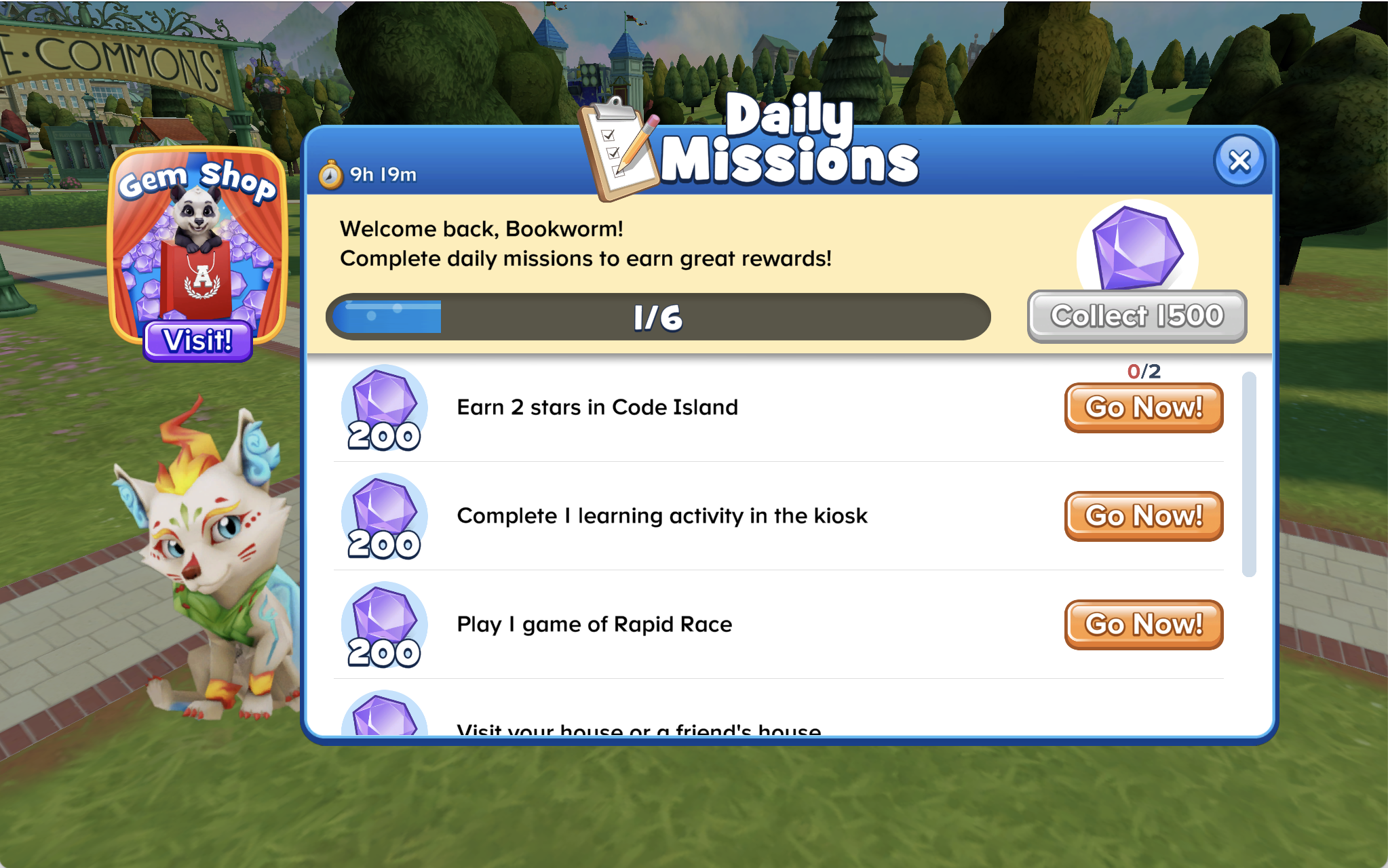 Some Missions require a player to do one thing—such as playing a game of Word Trace. As soon as the player plays a game of Word Trace, their Daily Missions Menu will be updated accordingly.
After a player has completed a Mission, their Missions icon will update to have a ! icon over it to let the player know.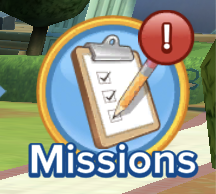 Once they access their Daily Missions Menu, the respective Mission will be updated and show it as being complete.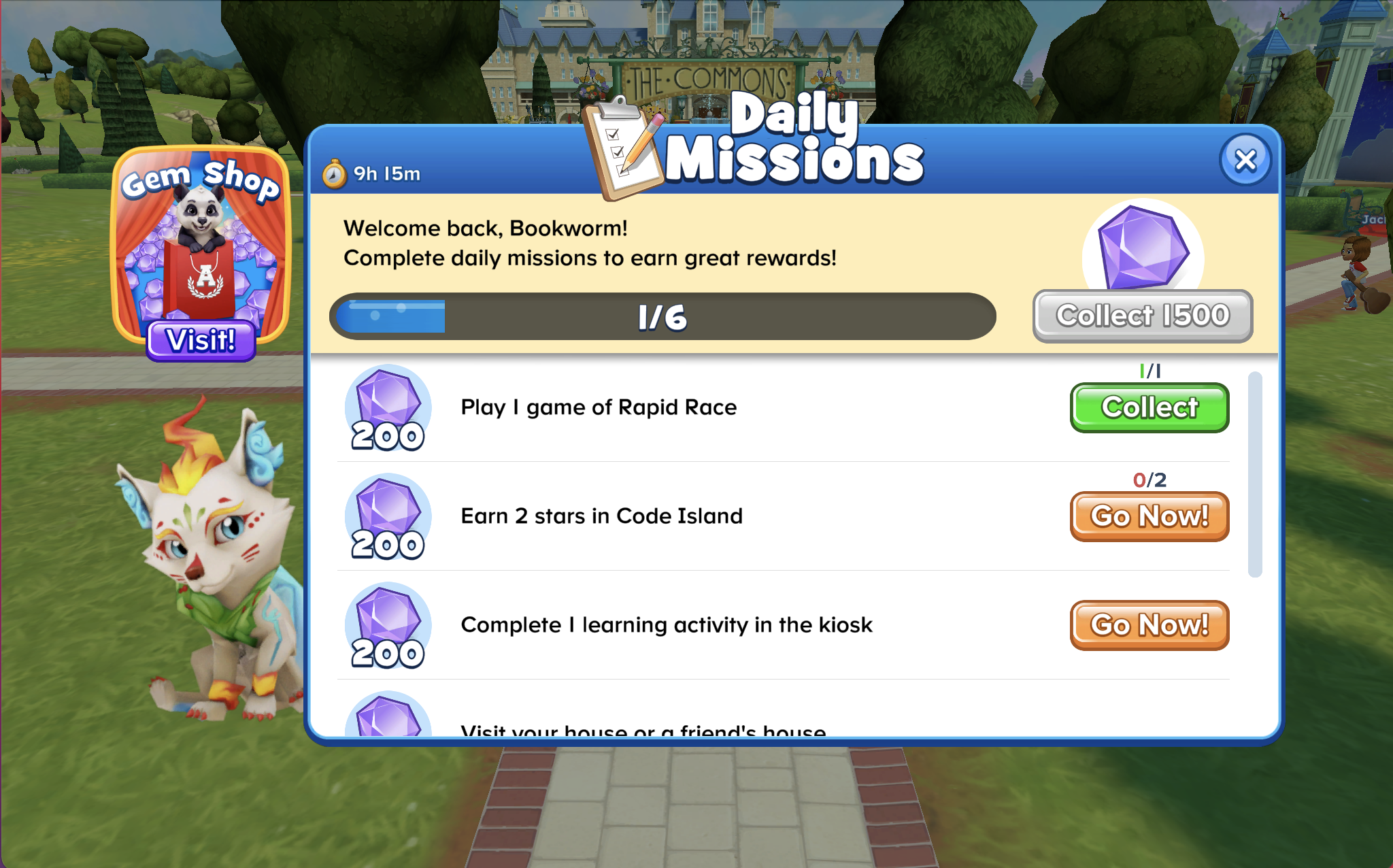 They can then click the Collect! button to the right of the completed Mission to receive the Gem reward.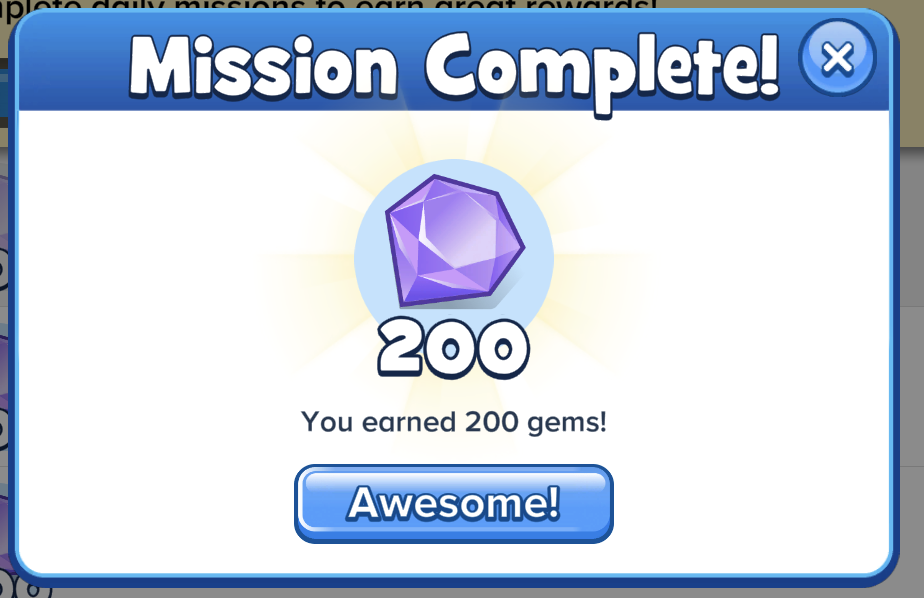 In instances where a Mission requires a player to do more than one thing—such as reading 3 books—it will track how much progress they've made to completing it.