What is the Gem Shop, and how can I access it?
The Gem Shop is a shop where players can spend the Gems they've earned from completing Challenges.
Players can access this shop from the Challenges menu.
Click/tap the Challenges icon to open the Challenges menu.

Once in the Challenges menu, click/tap the Deals tab near the upper left corner.

When will the Gem Shop be available?
Please note that, at this time, the Gem Shop is currently being updated. As such, it is currently unavailable to players.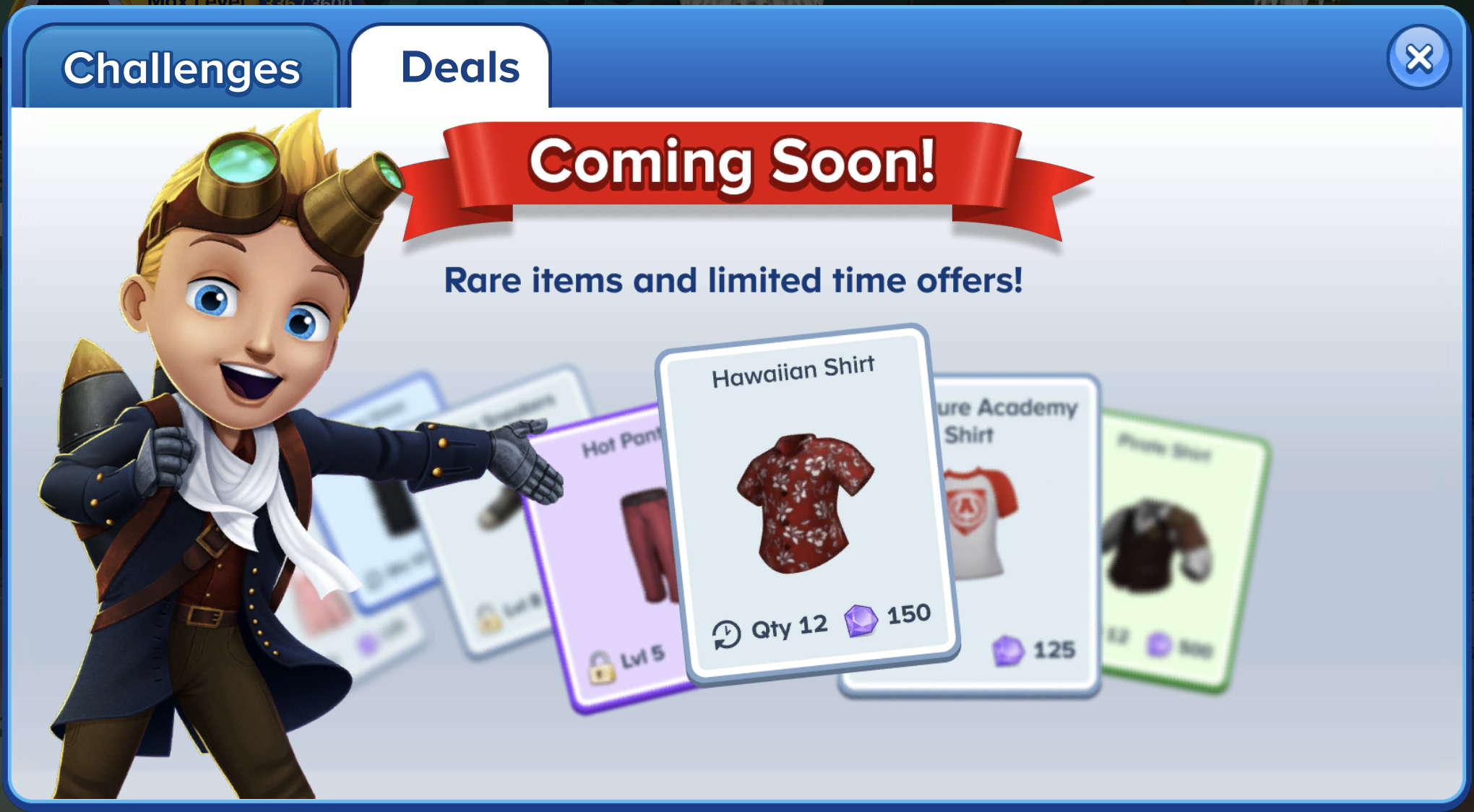 There's no release date for it yet, but in the meantime players can continue to earn Gems to save up for when it re-opens, as well as use their Gems to level up their Pets.
We appreciate your patience while we work on updating it!