Fall is Here!
It's fall in Adventure Academy, which means players can enjoy the season in-game with updated autumn scenery and decorations!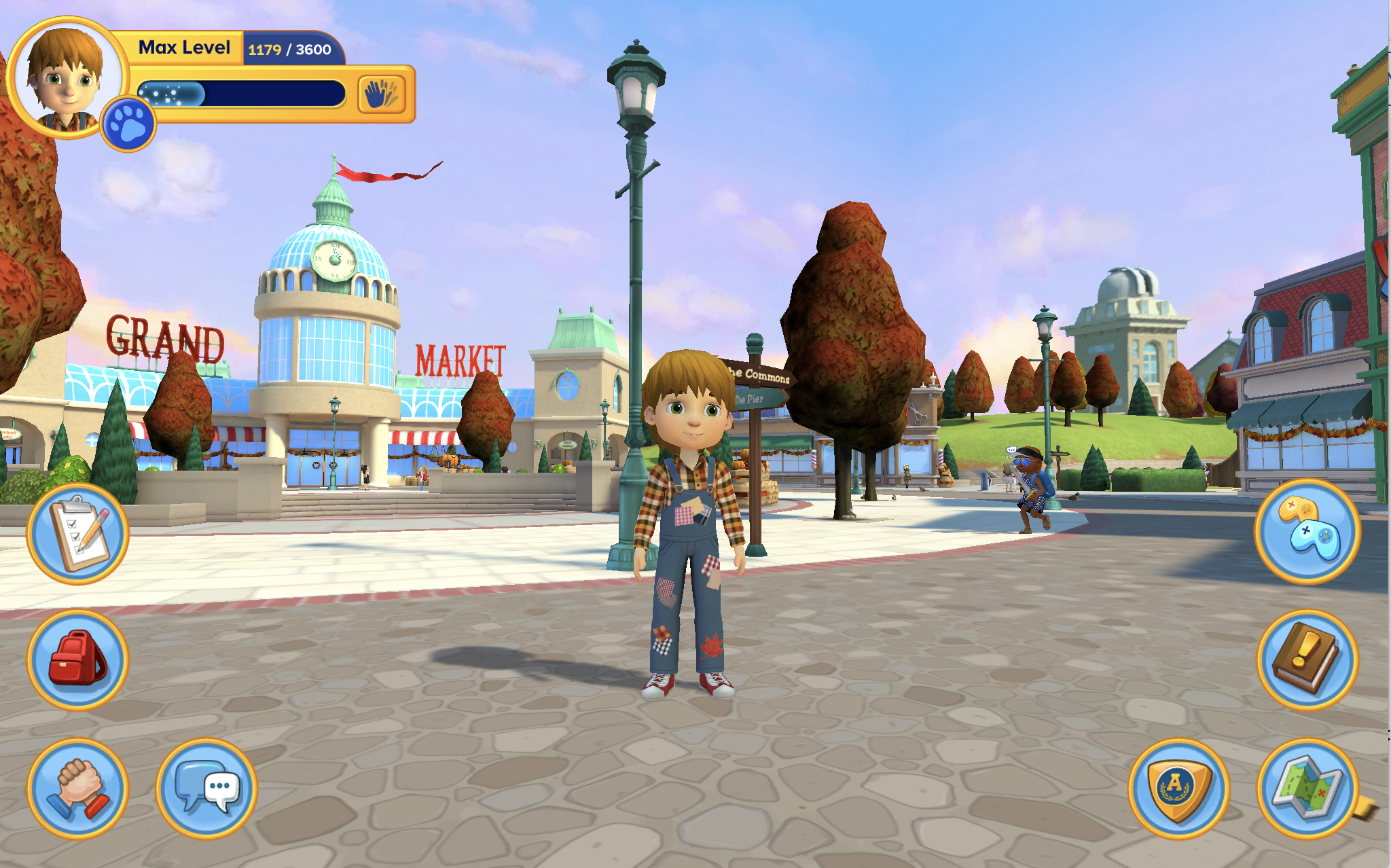 School Cup Winners Announced!

After a month of exciting Club and Costume Contests, the results are in for the winners of the School Cup! Congratulations to the winners, and we hope all the School Cup participants had fun!
For more details on all the School Cup results and winners, players can check out the latest edition of the newspaper.
Upcoming Costume Contest
Adventure Academy will be hosting another Costume Contest! It'll take place on October 29th at 4:00 p.m. PT (that's 7:00 ET; remember to check your timezone!) at the Marketplace Plaza. Players who participate will have a chance to win special prizes!
Similar to past Costume Contests, it's not necessary to stay the entire time. Players only need to stay for a few minutes so one of our secret judges can spot them.
Fall Newspaper Submissions Are In!


Last month, we put out a call for some guest reporters to write a submission for the newspaper. And wow, we have a lot of talented writers here at Adventure Academy! We were flooded with submissions, and it was tough to choose which ones to publish. In fact, there were so many good articles that we'll be putting them in two separate newspapers editions. Ten articles are in the current newspaper edition with our guest reporters, and next month's edition will feature ten more!
Congratulations and nice work to the selected guest reporters for their great grammar skills and imaginative writing!
Check out the latest newspaper edition to read these articles! And remember, next month will feature more!
Maya's Marvelous Menagerie and Halloween Pet Crystals!
Maya's Marvelous Menagerie, which first appeared in last month's update in the Marketplace, is now open for business! Players can head over to purchase Pet Crystals and fantastical creatures like the Miniature Unicorn, Galaxy Cat and Galaxy Horse!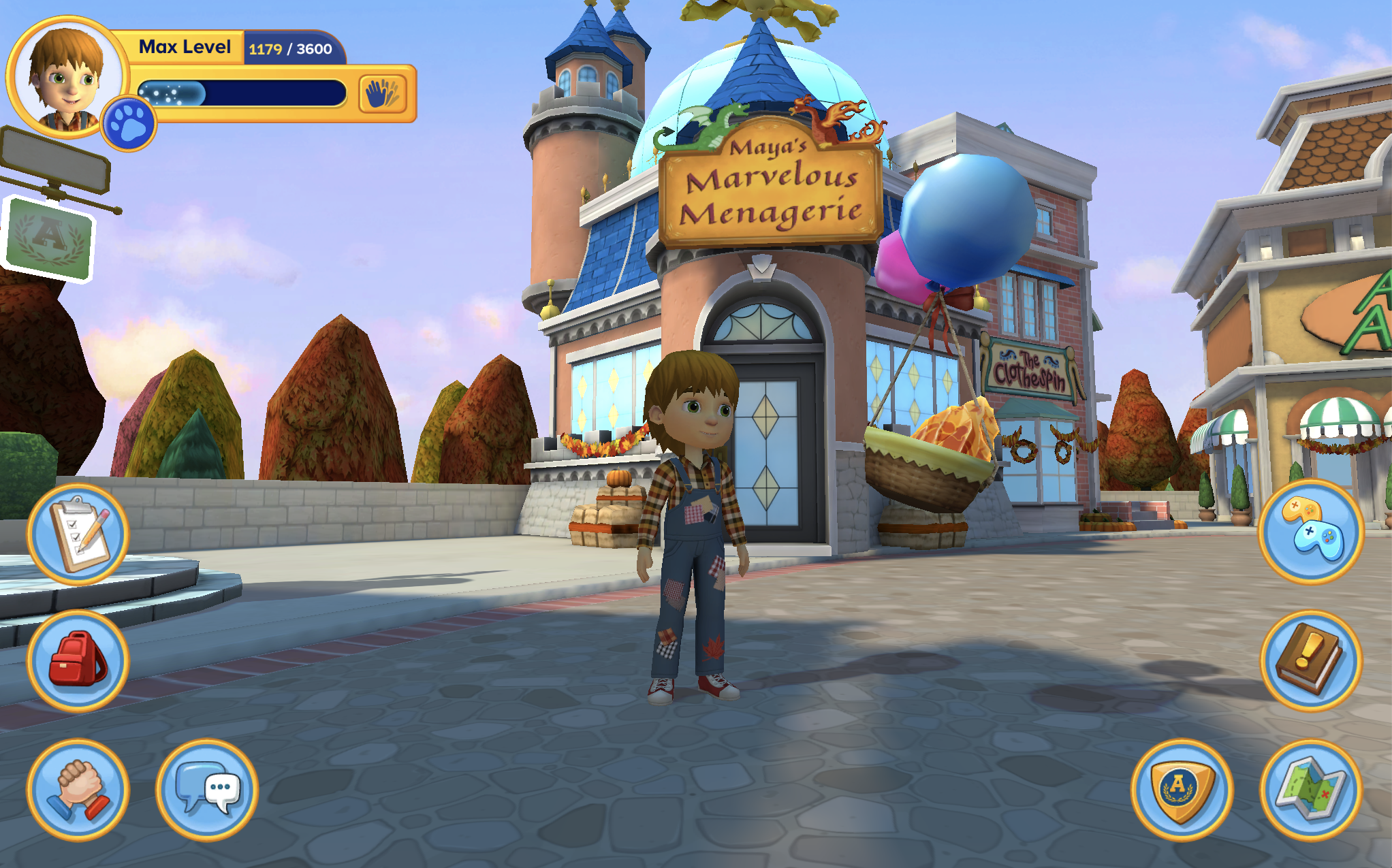 In the spirit of the season, a new Pet Crystal is available—Halloween Pet Crystals! Players can purchase one from Maya's Marvelous Menagerie to hatch it into a Halloween or spooky themed Pet! The Pets that can hatch from these include a Skeleton Horse, Ghost Cat, Halloween Owl, Halloween Guinea Pig, and more!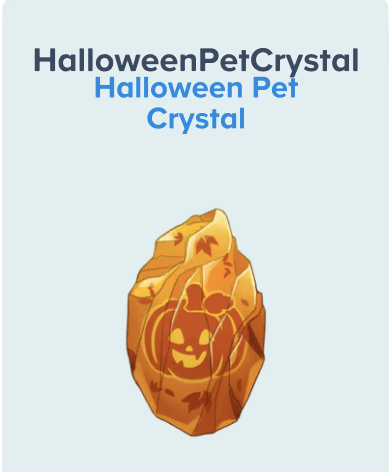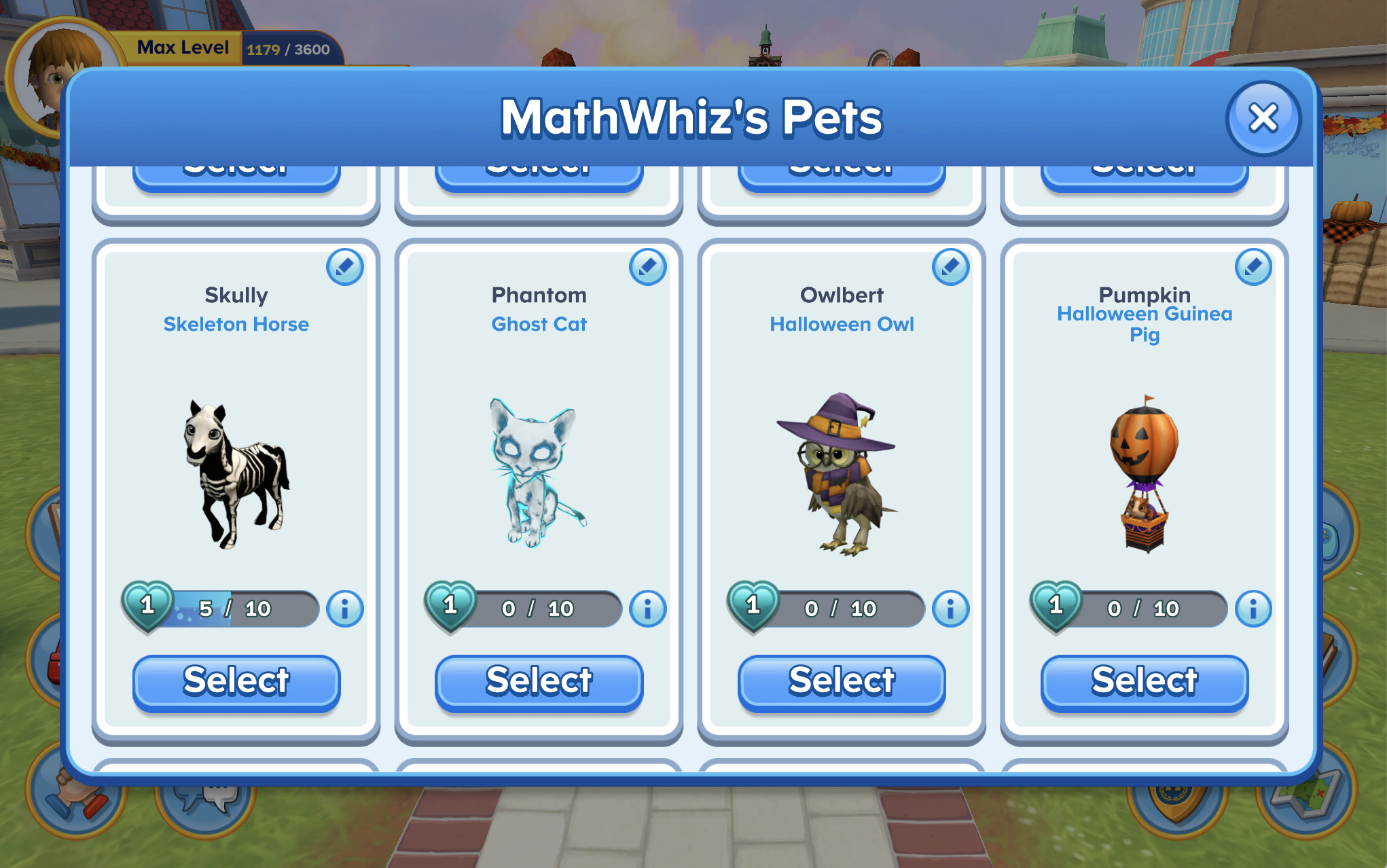 Trick-or-Treat in Style
It's trick-or-treating season, and we've added some new costumes for players to dress up in! Jack-o-lantern buckets are also available in Amelie's Armoire for players to pick up to trick-or-treat with in the Marketplace and Neighborhood. Trick-or-treat cauldrons are located in those areas and filled with candy items. These cauldrons will refill after a certain period of time, so check back often to grow your candy stash.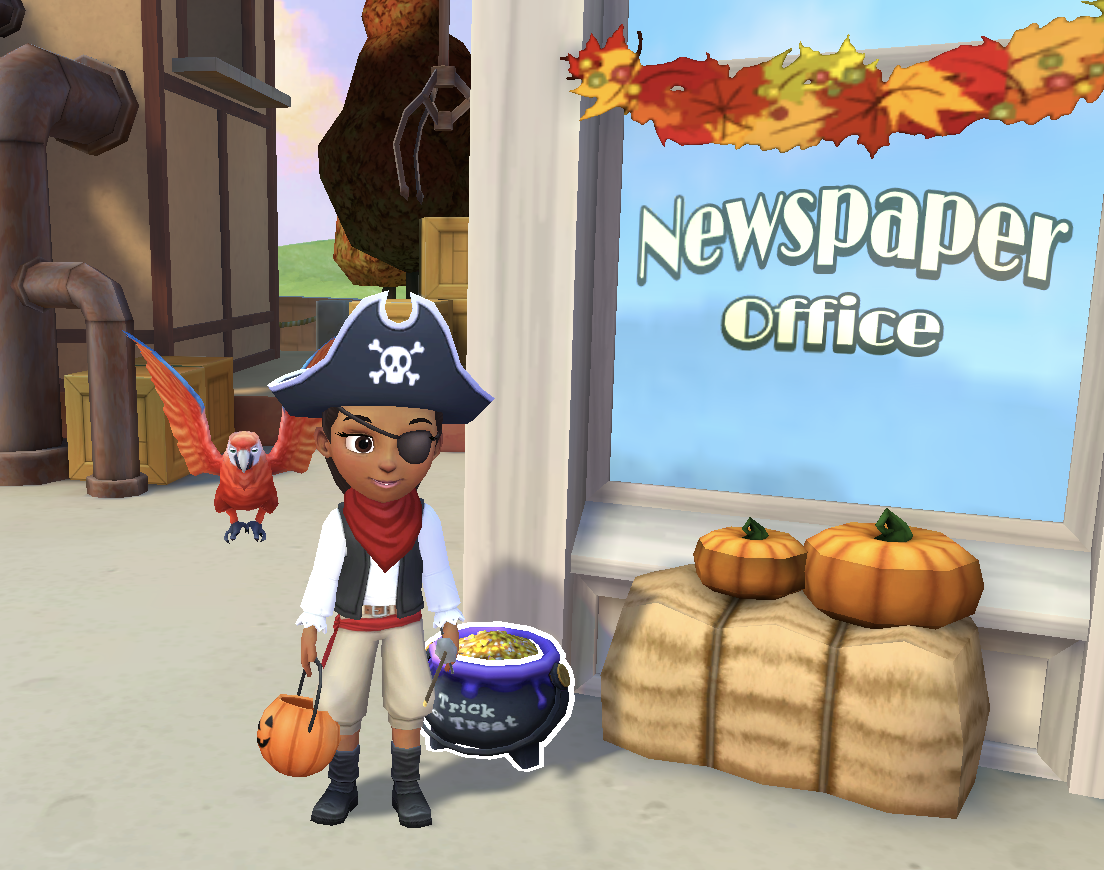 The Gem Shop is Back in Business!
The Gem Shop is back, and not only that, it's new and improved to boot! Players will be able to spend the Gems they've earned for things like emotes and crafting Recipes here.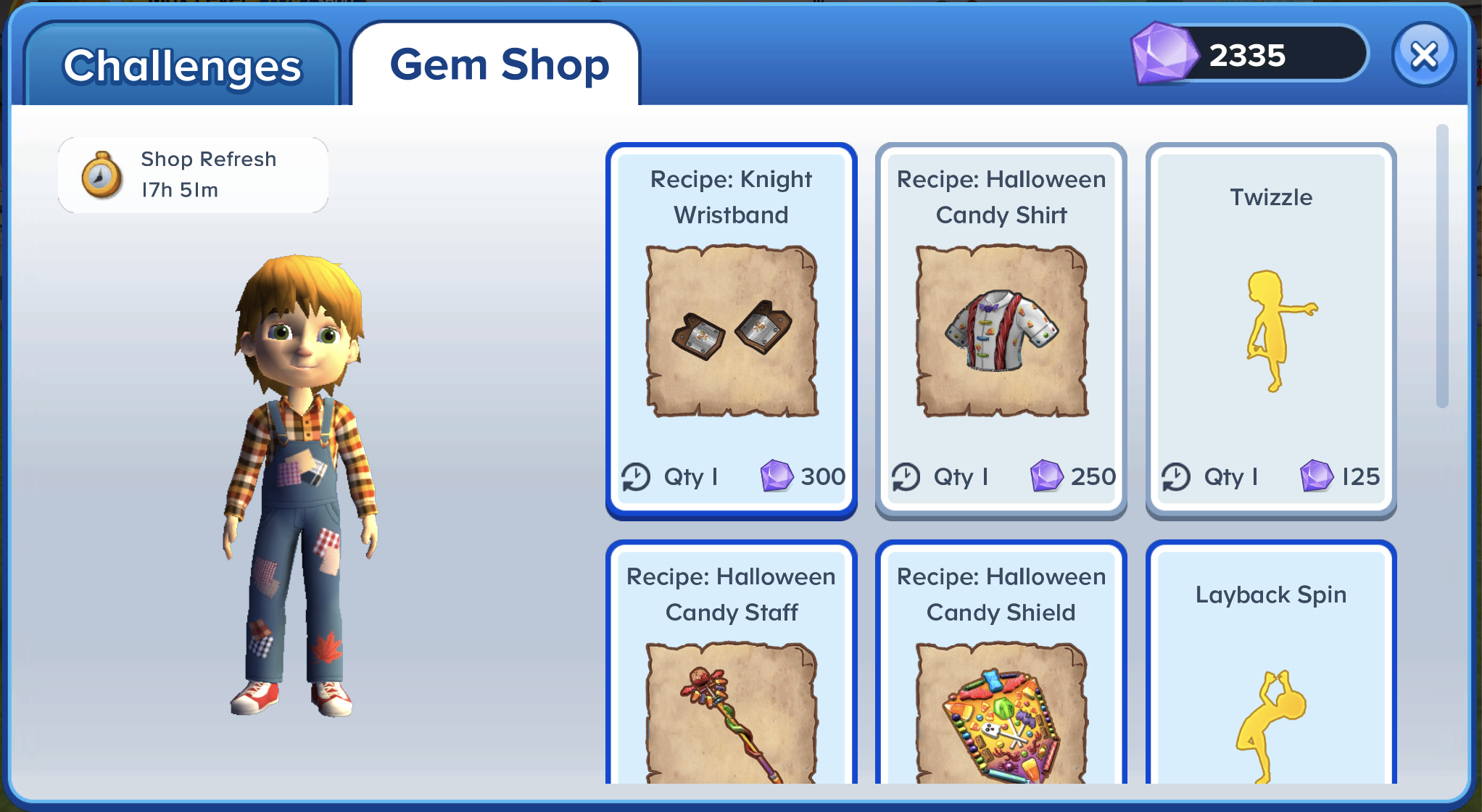 Player Running Speed Increased
Got places to be? Good news; we've increased the player running speed! This means that players can now move to areas faster in-game. Test out this new burst of speed by running to check out all of the other new features mentioned above!