Recipes
What are Recipes?
Recipes are what players can use to craft items with materials they have collected! Each Recipe will craft a specific item, and will require certain materials in order for a player to make it.
How can I tell what a Recipe is?
A Recipe will always state that it is a Recipe in the name, and will have a paper background behind the respective Recipe item.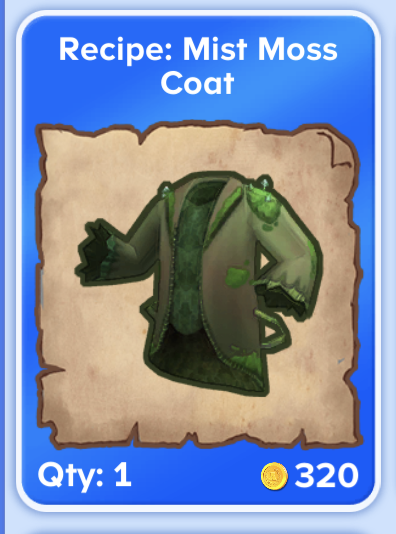 How can I get Recipes?
Players can typically get Recipes from the following ways:
Purchasing them at the Gem Shop.
Purchasing them at the Clubhouse Shop.
As a reward for leveling up.
As a reward for completing a Quest.
Where can I see my Recipes?
Since Recipes aren't the actual item, they are not stored in a player's Inventory space. If a player wants to see their Recipes, they can be viewed at the Craftsman Ship in the Marketplace.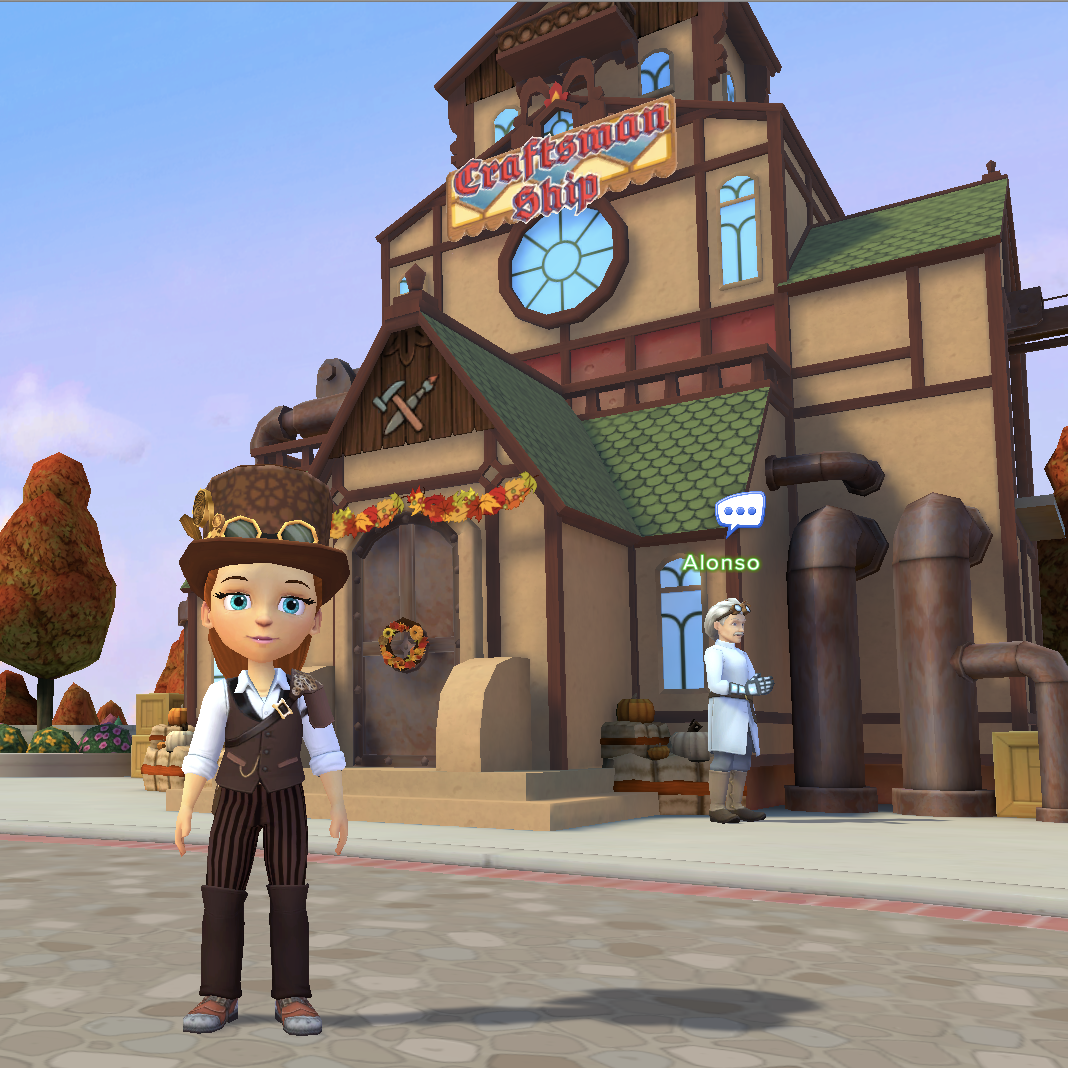 Once they enter this shop, it will display all of their Recipes. In addition, this is also where they can craft Recipe items.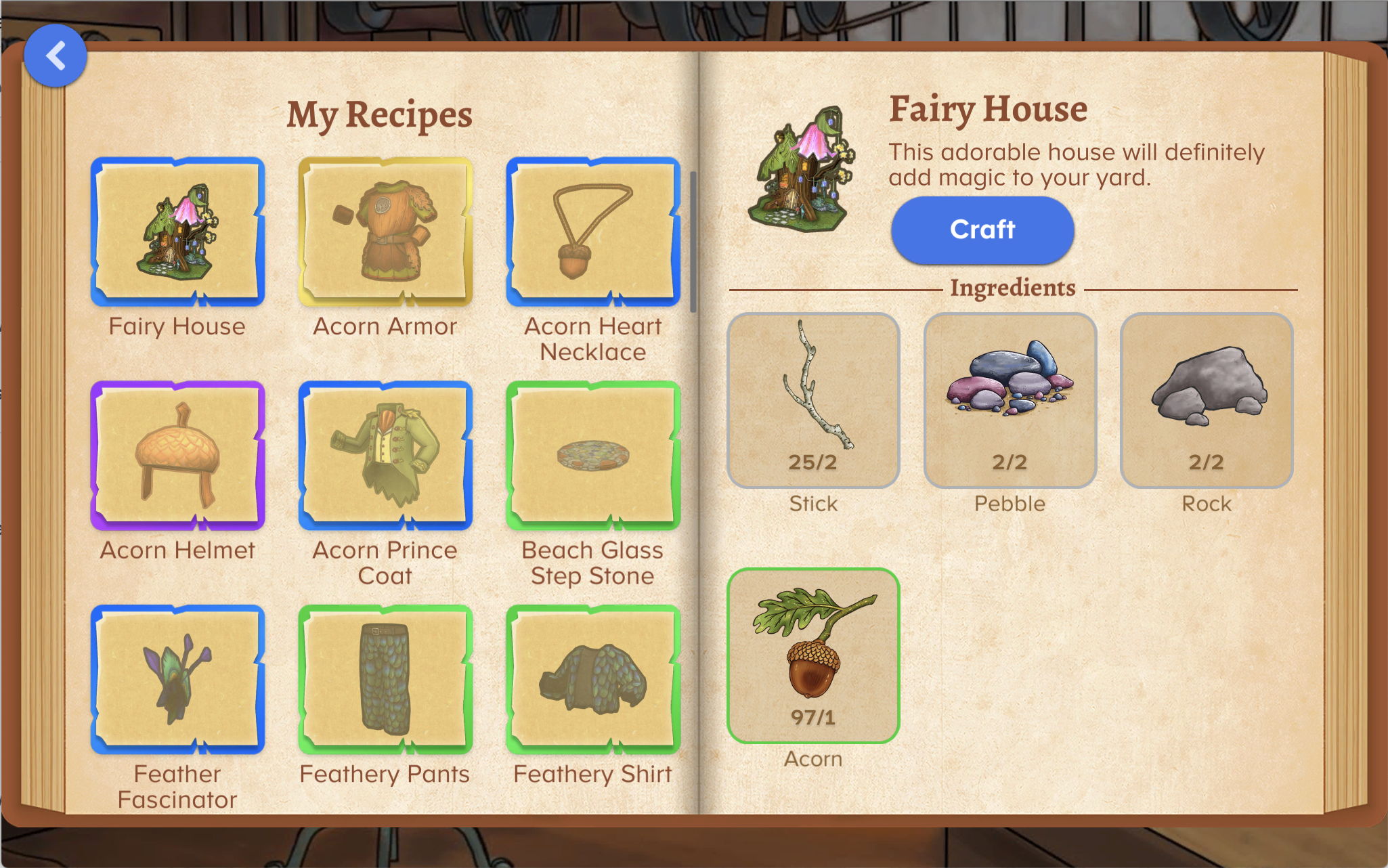 Crafting
How do I craft items from my Recipes?
To craft a Recipe item, please see the instructions below:
Go to the Craftsman Ship in the Marketplace.
After entering Craftsman Ship, select the Recipe you want to craft from the My Recipes menu.

If you have the required materials listed on the Crafting page for the Recipe, select Craft.

A notification will appear that the item has successfully been crafted, and then be placed into your Inventory.
Please note that if there are not enough required materials needed to craft an item, then a player will not be able to create the item. Should this be the case, they can collect the required materials needed and return later to craft it.
What kind of items can I craft from Recipes?
In general, players can craft clothing items for their Avatar and furniture for their Player Home.