As players navigate the Adventure Academy world, there are various items placed throughout that they can collect. These harvestable items include the following:
Acorns
Sticks
Rocks
Feathers
Fish
…and more!
Where can I find harvestable items to collect?
Harvestable items are located all throughout the world of Adventure Academy. Most areas will have them, although some harvestable items will only appear in certain areas. For example, players won't find any outdoor harvestable items in the Academy since it's an indoor building.
What do harvestable items look like?
In general, harvestable items appear as a pile or cluster of a particular item.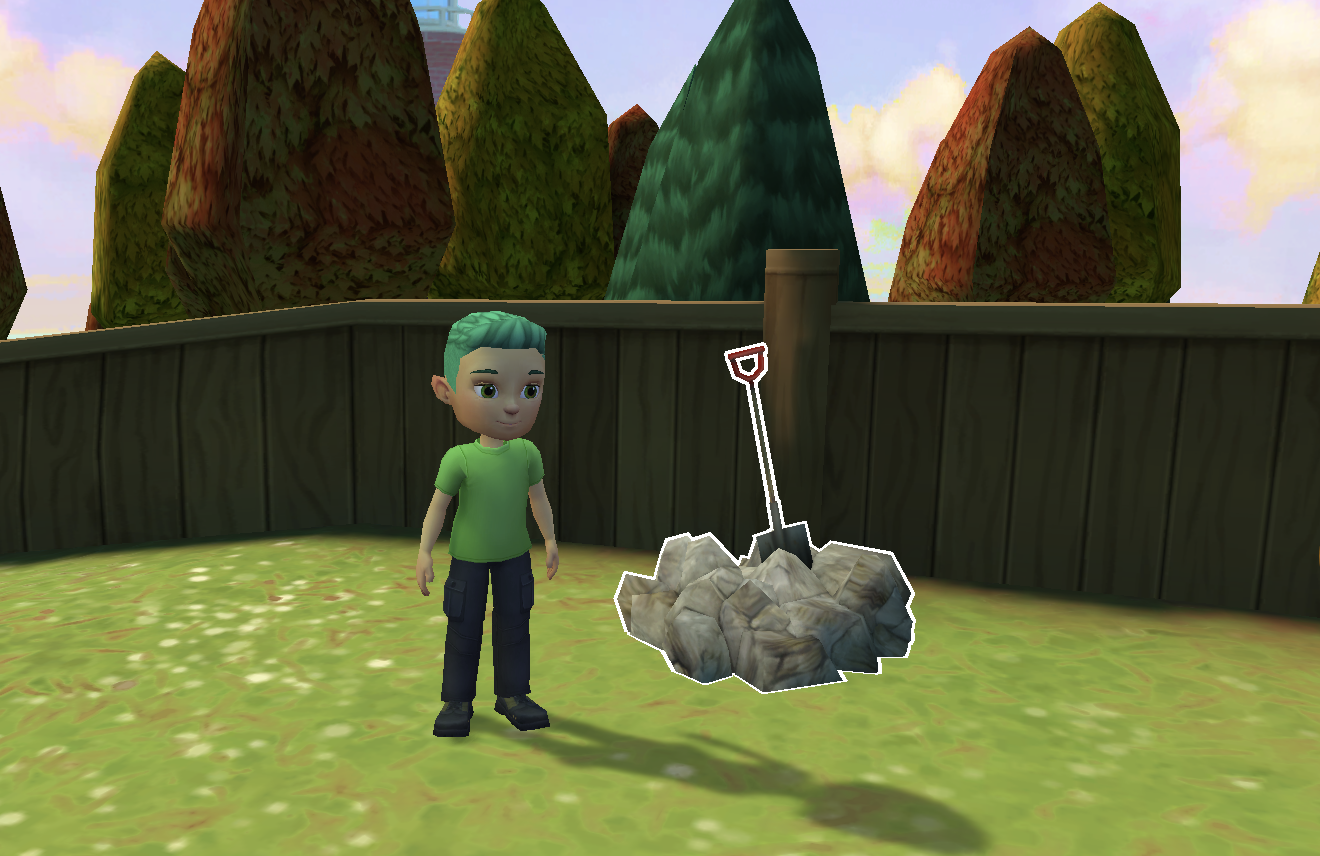 How do I collect harvestable items?
Players can collect a harvestable item by selecting it. Their Avatar will then collect it, and they'll receive a notification of what harvestable item they received.
Catching fish will require players to complete an additional step, which is a fishing mini-game.
For more information on fishing, please see the article below:
I collected a harvestable item and got something I wasn't expecting. Is it a glitch?
While the appearance of a harvestable item in the Adventure Academy world may look like a specific item, players can get a variety. However, the harvestable item they receive will generally be similar to the respective appearance or environment.
One example of how a harvestable item appears is a pile of sticks. Typically, these appear underneath trees. While the player will have a chance of collecting sticks, they could also get harvestable items like tree bark or oak leaves.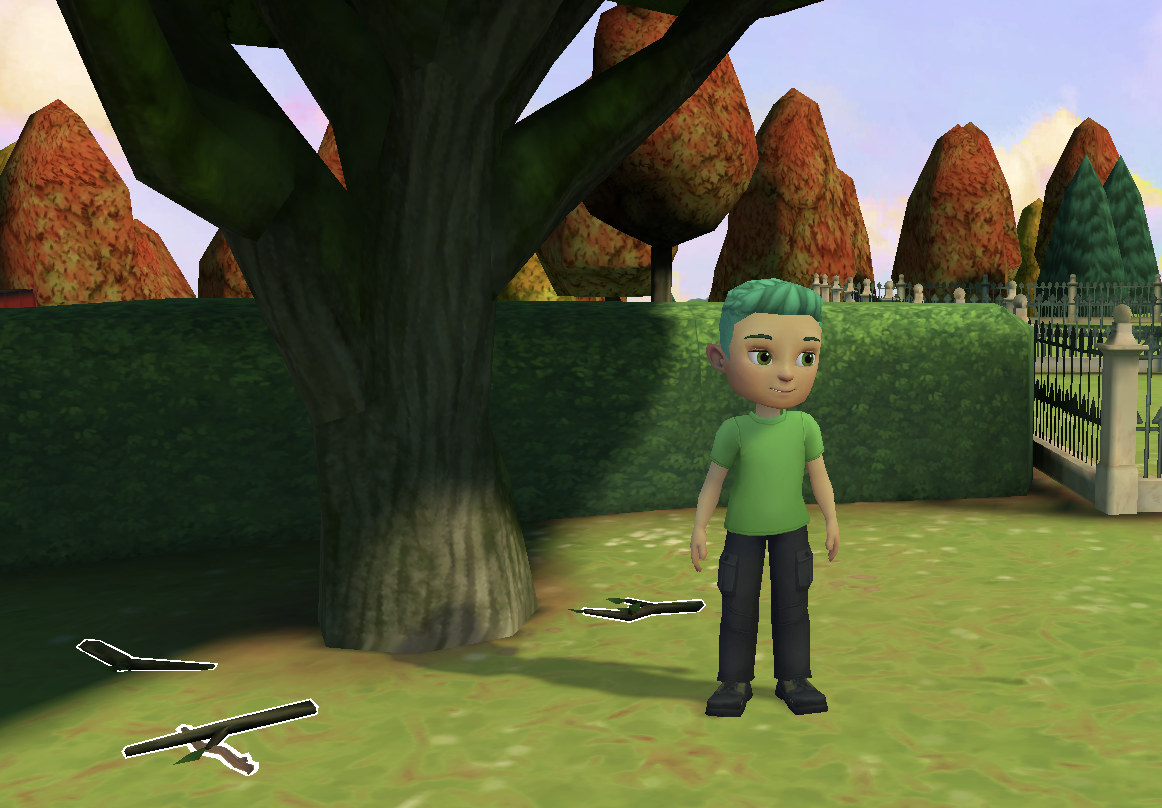 I can't find any harvestable item spots. Where are they?
When any player has collected harvestable items from a spot, it will take some time for the spot to refresh. Once it has refreshed, it will reappear and be available to collect from again.
Where can I find the harvestable items I've collected?
Like most other items, harvestable items are found and stored in a player's Inventory. Specifically, harvestable items are found under the tab that has an apple icon.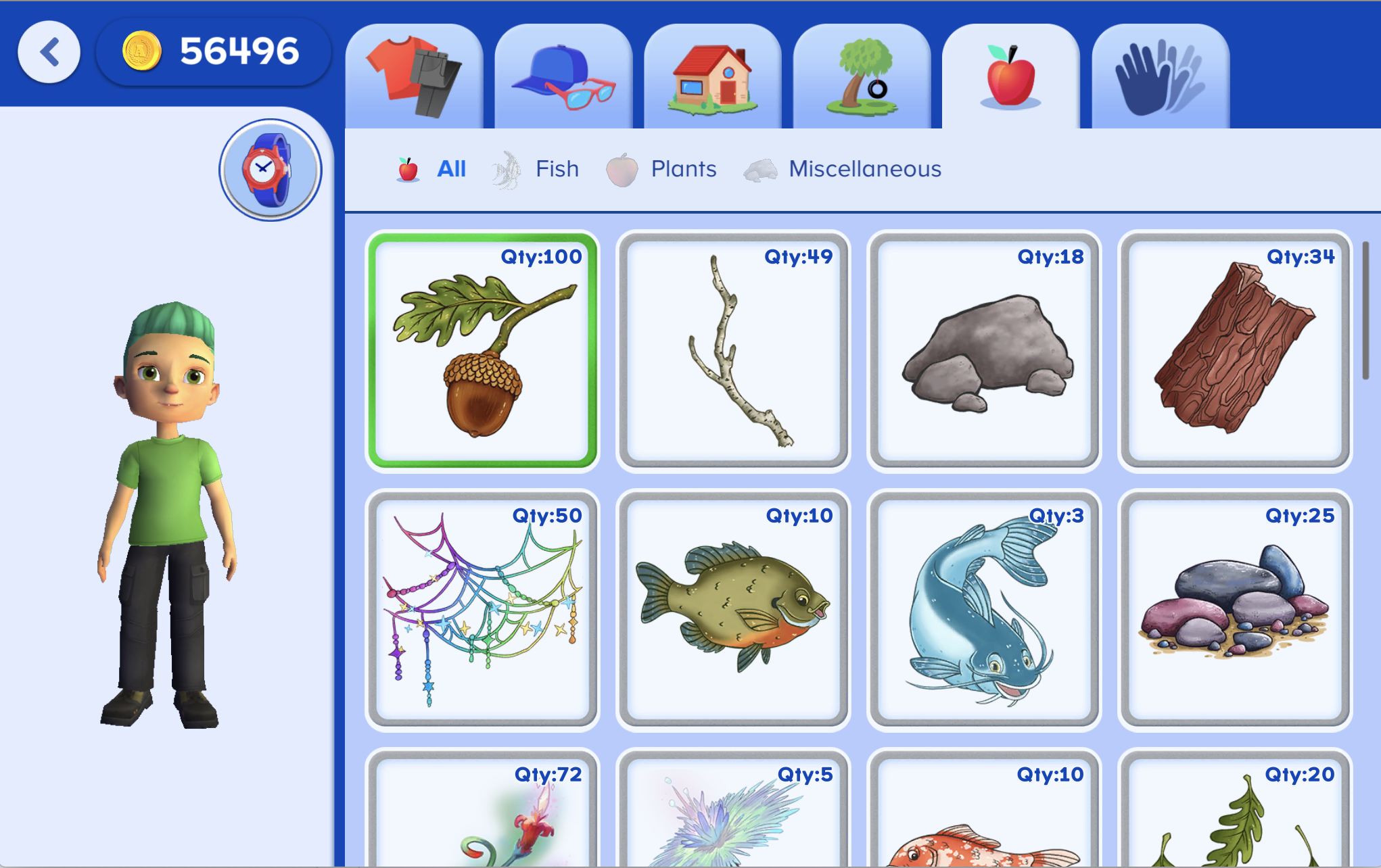 For more information on player Inventory, please see the following article:
What kind of harvestable items are there?
There's a wide variety of harvestable items that players can collect. Harvestable items will fall under one of three categories:
Fish
Plants
Miscellaneous
What are harvestable items used for?
In general, harvestable items are mainly used for Quests, Challenges and Recipes. Quests and Challenges may require a player to collect one or more harvestable items to complete an objective. Recipes are used to craft new items, and may need harvestable items to create the respective item.
For more information on Quests, Challenges or Recipes, please see the following respective articles: