Starlings
Starlings are creatures that players can have as Pets in Astraland. They love to explore new things with curious students and play in Knowledge Battles. They also have Elemental Affinities, which affect their appearance and Knowledge Battles.
Can my Starlings travel alongside me outside of Intellipet Adventures?
No, the Starlings players gain as companions in Intellipet Adventures are not available outside of it in Academia. The same also goes for Pets a player has in Academia–they are not available in Intellipet Adventures.
How do I get more Starlings?
Players have the chance to get more Starling companions join them by winning Knowledge Battles. After winning a Knowledge Battle, players will be given the option to invite the opposing Starling to join their team. They will be shown a percentage of how likely it will be for the Starling to join them, and can choose whether or not to extend the invitation.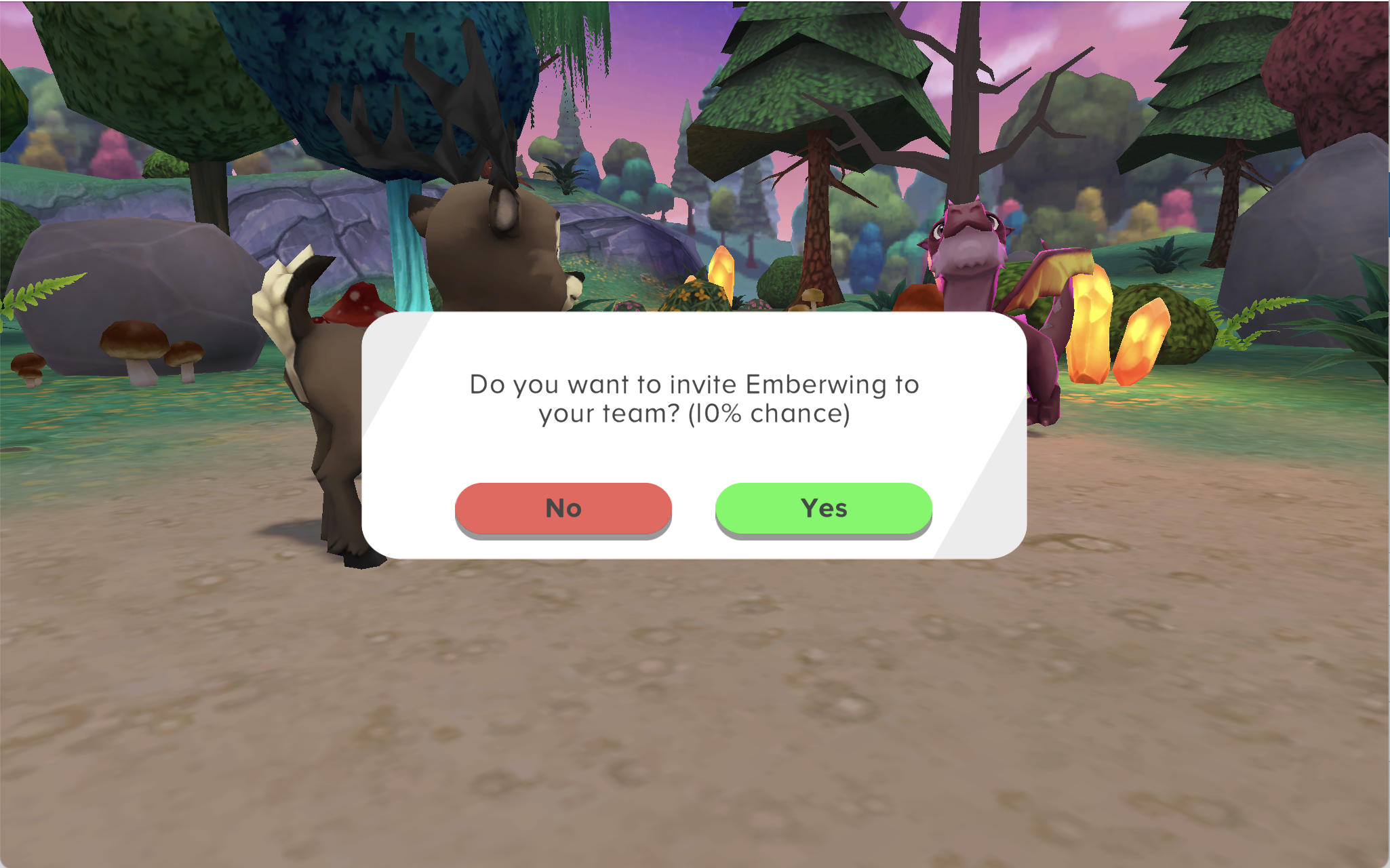 Selecting Yes will extend an invitation to the opposing Starling, who will then consider the invitation.

After some deliberation, the Starling will either decide to:

Accept the invitation and join the player
Decline the invitation and return to their home

Selecting No will not extend an invitation to the opposing Starling, and players will exit the Knowledge Battle.
How do I level up my Starlings?
Players can level up their Starlings by gaining XP (Experience) through winning Knowledge Battles with them.
Additionally, all Starlings in a player's team will earn XP after winning a Knowledge Battle. And even if a Starling in your team becomes too tired to continue playing in a Knowledge Battle, they'll still earn XP.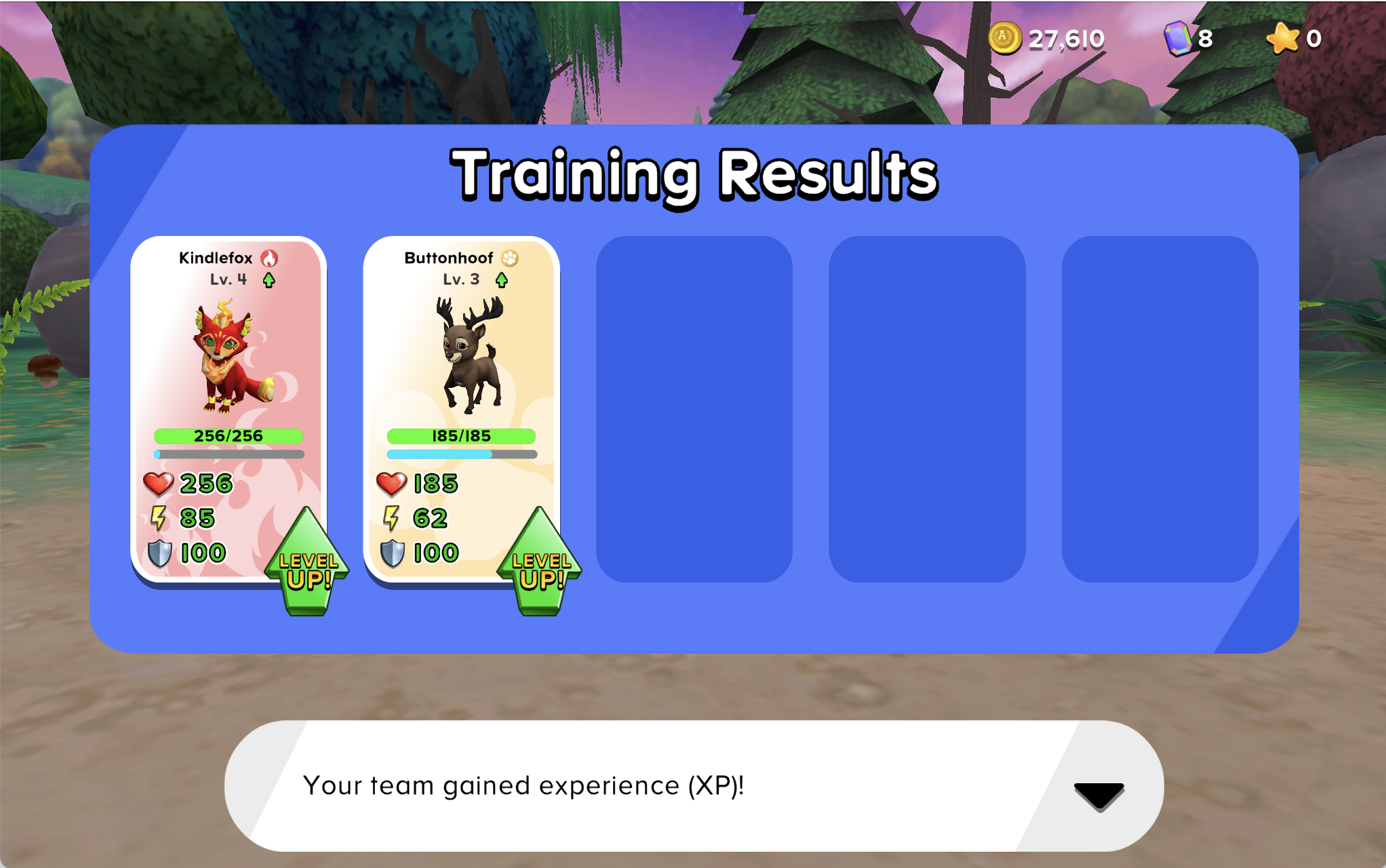 What are the benefits of leveling up my Starlings?
By leveling up your Starlings, you'll make them stronger! Level up benefits vary, but can include the following:
Increased Health
Increased Speed
Increased Defense
Unlocking more actions
What is the max level that a Starling can reach?
The max level a Starling can reach is Level 30.
How do my Starlings get their energy back?
When playing Knowledge Battles, Starlings will gradually become tired and lose their energy. If a Starling becomes too tired, they will not be able to participate in Knowledge Battles.
Starlings can regain their energy by being taken to a Healing Pond.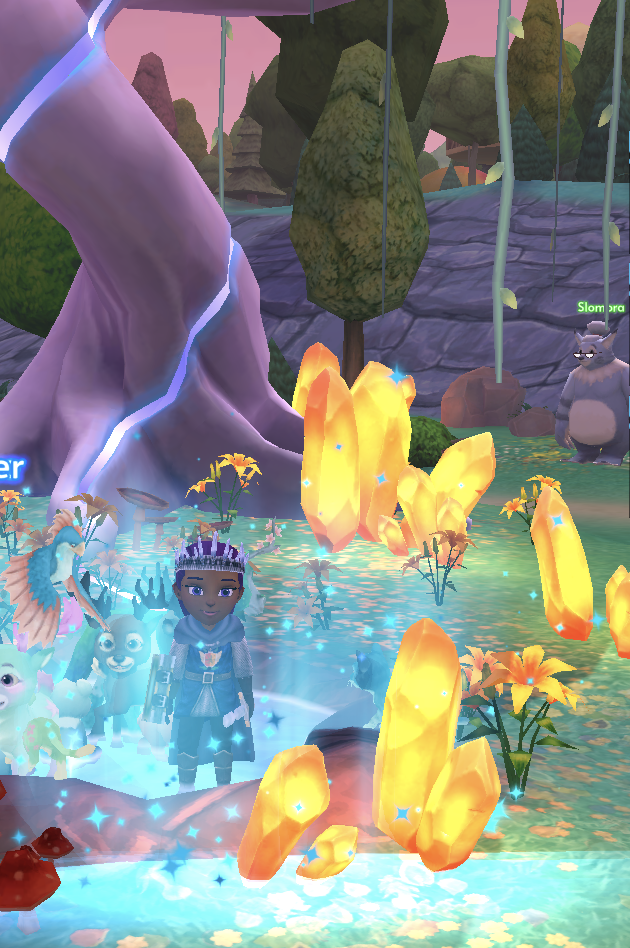 How many Starlings can I have in my team?
Only five Starlings can adventure with a player on their team at a time.
Who can watch my extra Starlings?
Players can only have five Starlings in their team at a time. But not to worry, Gromora the Furopian can watch the extra Starlings while players are out adventuring with their current team! Additionally, if your team is full and a Starling accepts your invitation to join you, they will go to and stay with Gromora automatically.
Gromora can be found at the Proud Paw Parlor, which is located in Botanica near the big lemon.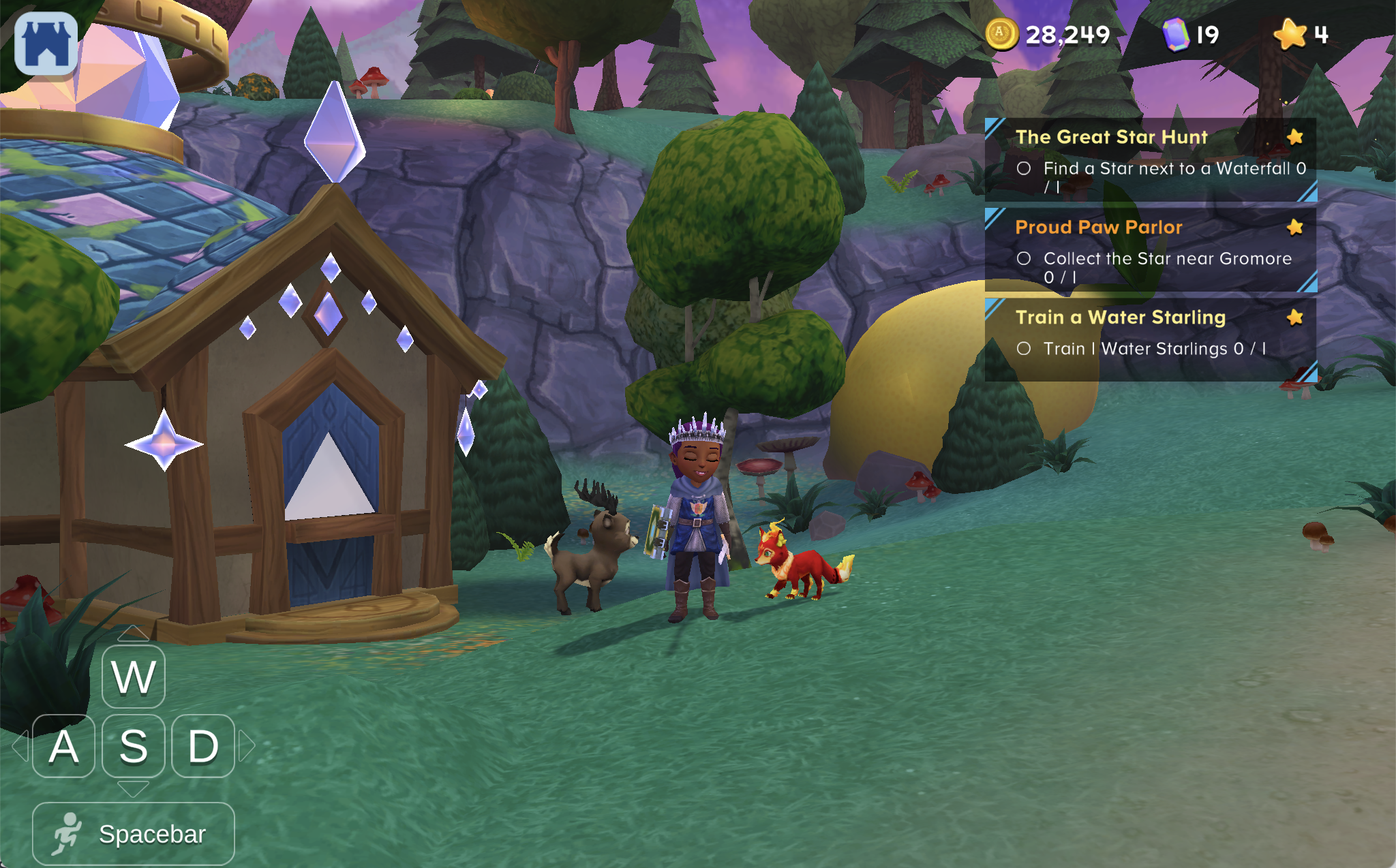 Please note that Gromora and the Proud Paw Parlor are not available immediately. Players will need to complete some of the initial Quests with Gromore first. Once those are completed, Gromore will provide a Quest that will introduce Gromora and the Proud Paw Parlor.
How can I switch between what Starlings are on my team?
Players can change what Starlings are on their team or the order of Starlings on their team at the Proud Paw Parlor.
To change the Starlings and/or order of your team:
Navigate to the Proud Paw Parlor.

In the Proud Paw Parlor menu, click/tap a Starling in your team to move them to the Proud Paw Parlor.

This will free up space in your team to add another Starling currently in the Proud Paw Parlor.
Make the changes you want to your team.
Once finished, select Save and Close.
Elemental Affinities
What is an Elemental Affinity?
An Elemental Affinity is an elemental power that Starlings have. These in turn will affect what kind of action moves they have, as well as their strengths and weaknesses to other Starlings in Knowledge Battles.
What kind of Elemental Affinities can Starlings have?
There are four Elemental Affinities a Starling can have. They are:
How do Elemental Affinities affect Knowledge Battles?
While Knowledge Battles primarily focus on whether correct answers are selected to the questions asked, Elemental Affinities add another layer to them. All Starlings have an Elemental Affinity, and these Elemental Affinities have strengths and weaknesses against other Elemental Affinities.
The strengths and weaknesses of Elemental Affinities are:
Normal

Are not weaker or stronger against any other Elemental Affinities

Fire

Strong against Plant Affinities
Weak against Water Affinities

Plant

Strong against Water Affinities
Weak against Fire Affinities

Water

Strong against Fire Affinities
Weak against Plant Affinities
How do I tell what kind of Elemental Affinity a Starling has?
Starlings will have an icon that displays what their Elemental Affinity is.
Additionally, a Starling's appearance and species name can also give clues as to what their Elemental Affinity is outside of Knowledge Battles and menu screens.
For example, Starlings with green colored or plant-like features most likely have a Plant Affinity.