The Adventure Academy curriculum emphasizes key topics such as reading comprehension, vocabulary development, mathematical operations, fractions, world geography, American history, physical science, life science, earth science, and scientific inquiry.
With thousands of learning activities in Adventure Academy, there are many different ways to engage in learning. In places like the Academy, players can visit exhibits in the Science & Math Wings, and the Library to learn more about specific topics (e.g. Newton's Cradle/Physics, the number Pi, or the Declaration of Independence).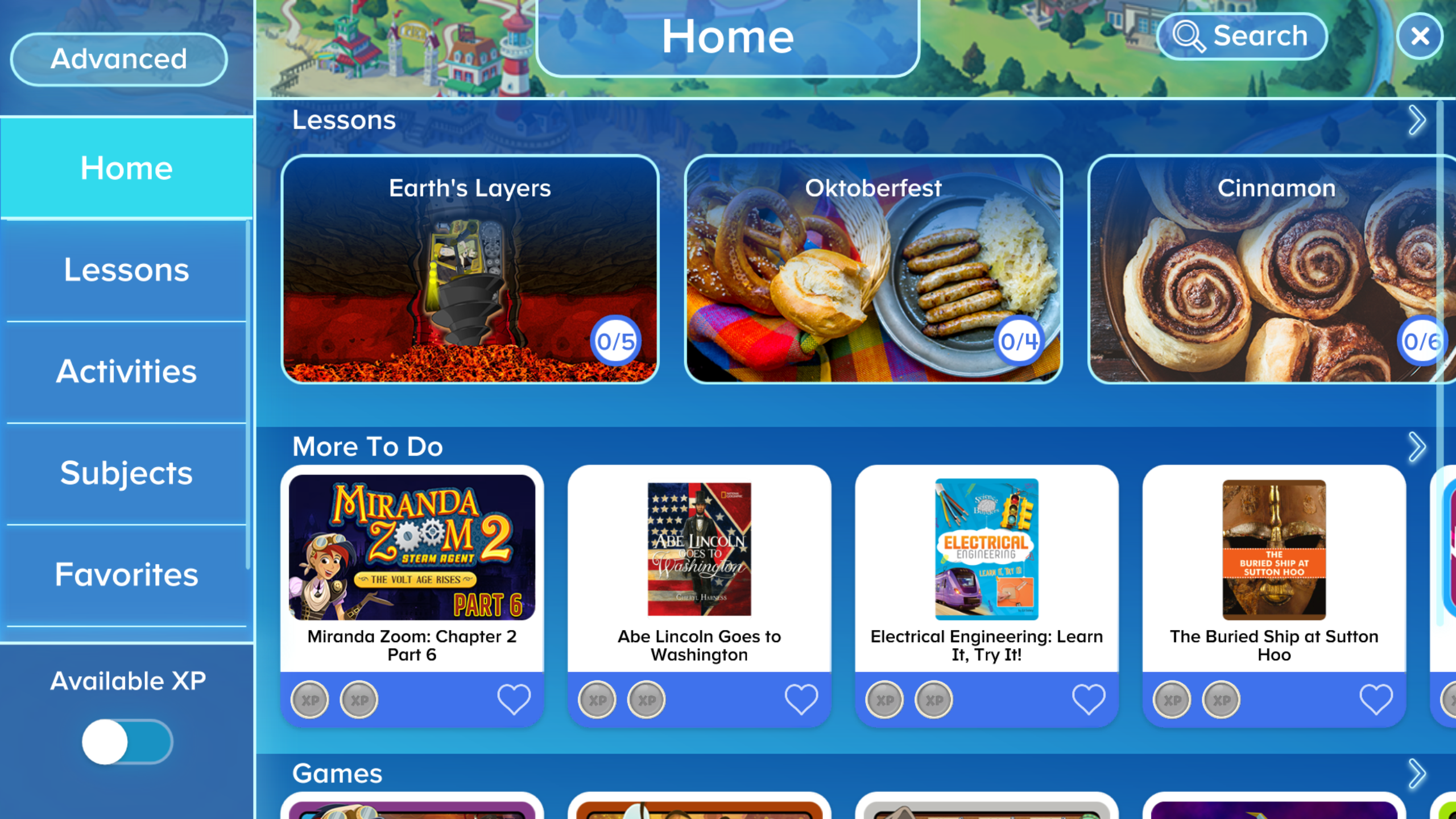 In the learning Kiosks (placed around the Academy), players can elect to do single activities, or they can complete entire lessons on topics of their choice. For example, a player who is interested in science might click on the Kiosk, select "Lessons," from the menu at the left, and then select "Science" as a subject area. The menu will then show dozens of lessons on specific science topics such as volcanoes, hurricanes, or animal adaptations. The player can then click on a lesson of his or her choice. Each lesson is a sequence of various learning activities (e.g., videos, games, books, inter-actives, etc.) on a similar or related topic. These learning sequences are designed to both introduce and deepen the player's understanding of specific concepts in a subject area. Each learning sequence ends with a quiz activity that allows the player to show what they have learned from the lesson.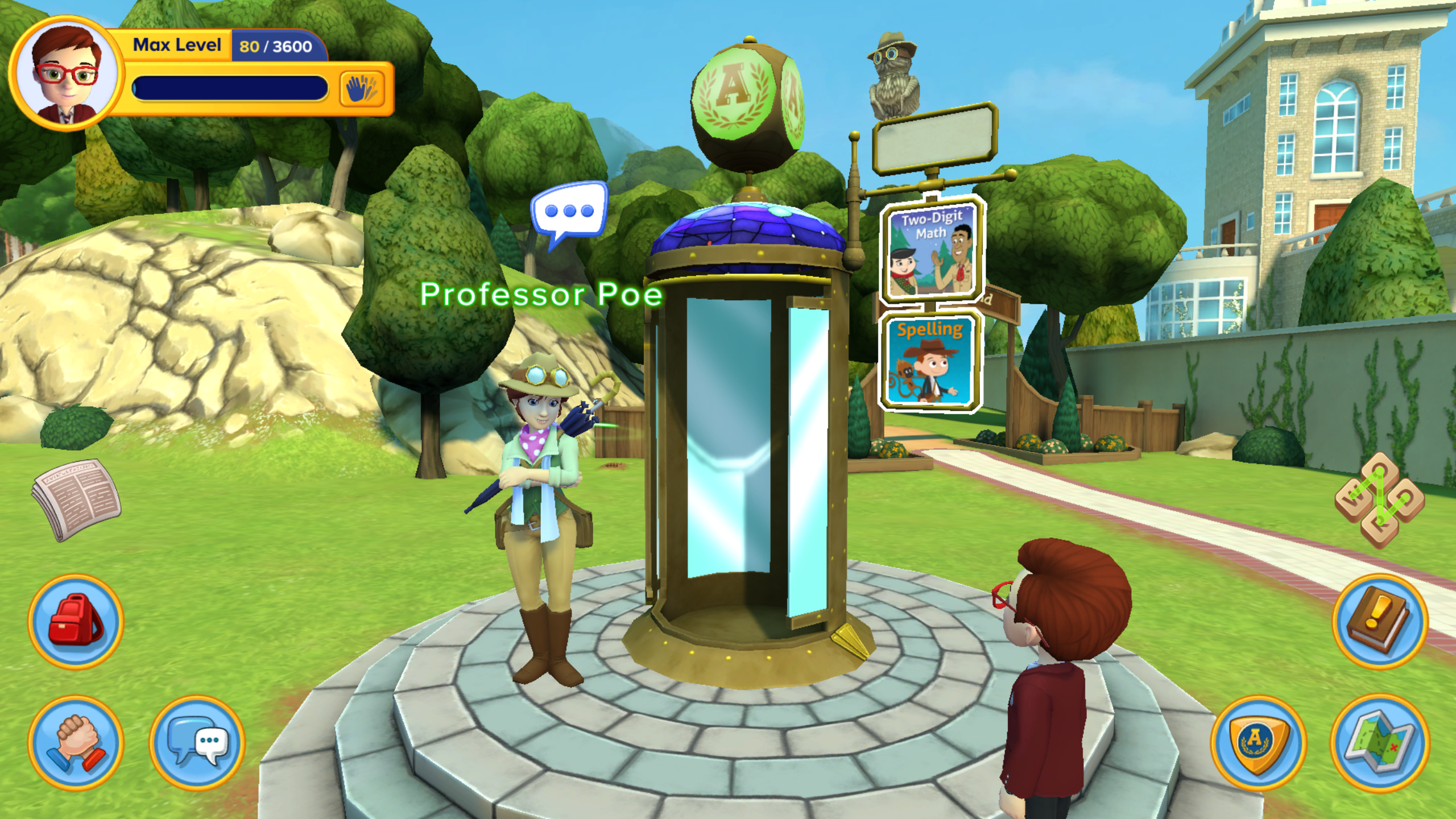 Out in the virtual world of the game, there are even more ways to learn. Players can access several lessons on the same or similar topics through Adventure Maps that are located at Adventure Stops placed around the world. An Adventure Map provides opportunities for players to both broaden and deepen their learning on a topic. For example, in the Science Adventure Map related to mythical creatures (also known as "cryptids"), players explore the evidence for and against creatures like the Loch Ness monster and Big Foot, and are asked to think critically about the ways in which the evidence may or may not support the existence of such creatures. In other Adventure Maps, students may learn more about the discovery of the Americas, and how the exchange of goods from the European continent and the American continent (e.g., pigs, potatoes, tomatoes, honey bees) led to massive changes in throughout the world during the Age of Exploration.
Additionally, as part of the game-play out in the virtual world of Adventure Academy, players can accept "quests" from non-player characters. These quests are very much rooted in problem-based learning, in that the character has a problem that they need the player to help them solve. To help solve the problem, the player must complete a number of tasks, many of which include completing learning activities in order to find out a key piece of information. All players need to do is look for characters with exclamation marks over their heads. The exclamation mark means that the character has a quest to give.