Pass or Pail is a Multiplayer Game in Adventure Academy!
It's an elimination-style trivia game where 2 to 40 players compete to answer questions. If too many questions are answered incorrectly, then the player will get slime dumped on their Avatar and be eliminated from the game. Players who answer enough questions correctly can avoid being slimed, and have a chance at being the Slime Champion if they earn enough points!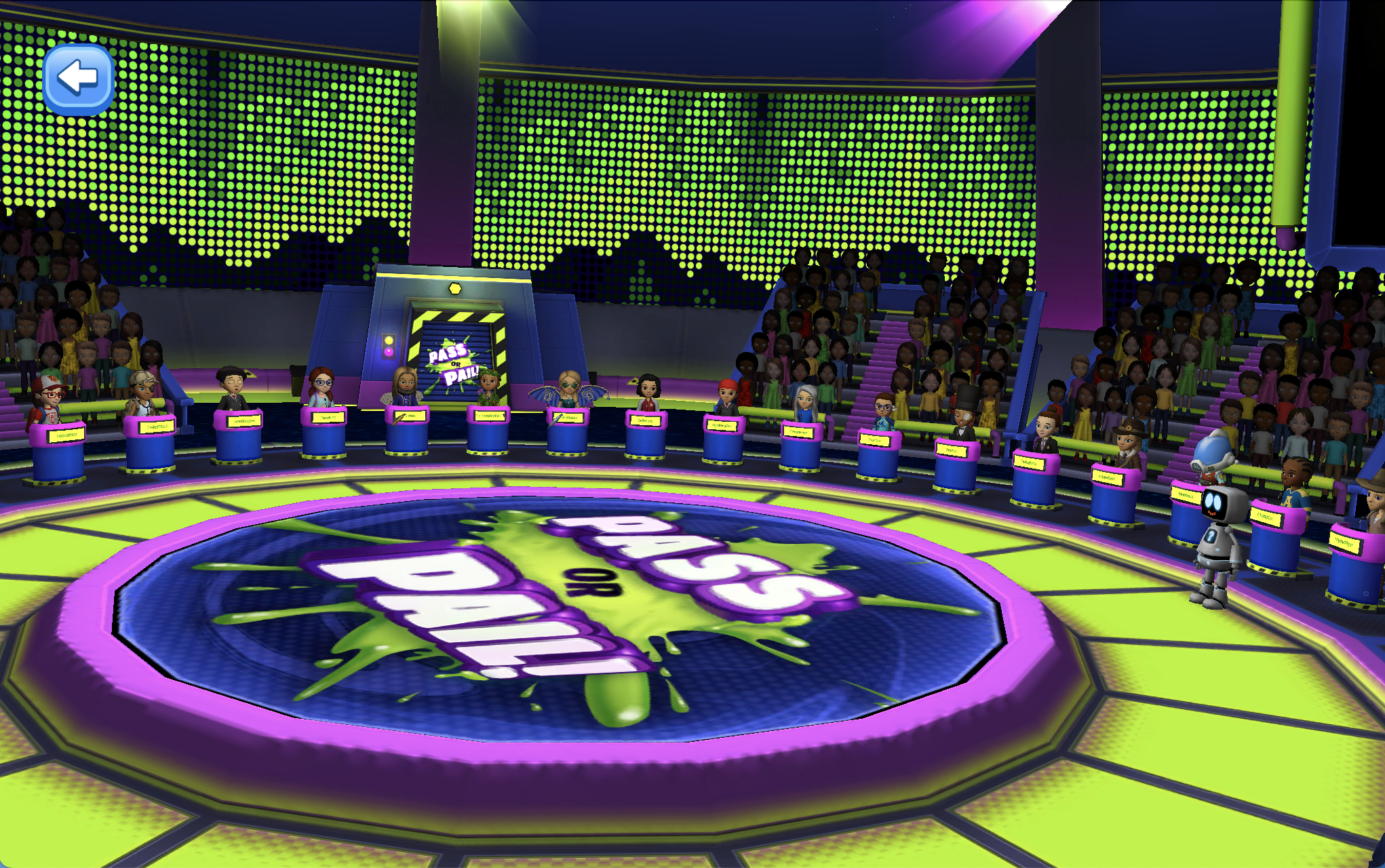 How do I play a game of Pass or Pail?
Click the Games icon near the bottom right corner of your screen.

After selecting this icon, the Games Menu will open.
Click/tap Quick Game in the Pass or Pail section.

From there, you'll be matched with other players who also want to play Pass or Pail, and then the game will start!
What kind of questions will players be asked in Pass or Pail?
Questions for Pass or Pail come from series in Adventure Academy!
Some of the series featured include:
Use Your Words
Fast Facts
Spy Penguin
Crash Courses
…and more!
Before a round of questions start in Pass or Pail, a series will be randomly selected, and the questions will be based on the respective series chosen.
The format of questions will either be multiple choice or true or false.
How many rounds and questions are in Pass or Pail?
There are four rounds total, and three questions per round.
Is there a way to tell if I'm close to getting slimed?
A Slime Pail icon is located in the upper right corner of the screen during a game of Pass or Pail for the player.
Slime will be added to the pail when a question is answered incorrectly. When the pail becomes full, the player will be slimed at the end of the round.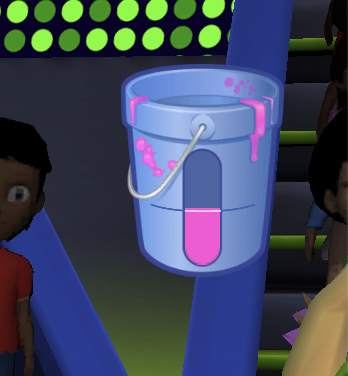 Are there any tips on playing Pass or Pail?
The goal is to remain in the game without being eliminated (and slimed)! With that in mind, here are a few tips to consider when playing:
There's a time limit to answer each question, so make sure you select an answer before time runs out.
If you aren't sure what the correct answer to a question is, make an educated guess! You'll have a chance of getting it right, as opposed to not answering at all.
Since all of the questions are from series in Adventure Academy, head over to a Kiosk to study up on questions that could be asked.
Does playing Pass or Pail give players a reward?
Players who play Pass or Pail will receive a reward of XP and Coins once the match has finished. The better a player does in Pass or Pail results in a bigger amount of XP and Coins.